Arnhild Finne
Principal
Arnhild is a freshly baked principal here at Fosen Folk High School! She is always happy, both as a person and as a leader. She has a soild pedagogical background from NTNU. She is an avowed flyfisher and a crackerjack at sewing. And in the past she's been a DJ. Arnhild keeps an open door for students to talk about things big and small.
Ingvar Øydvin
Teacher, Inspector, and Potato (it'll make sense later)
Ingvar is one of our most versitile teachers. He teaches some of the elective courses and course weeks, and is on many of the school trips. Ingvar is both a carpenter and a master with horses, and is involved in much that happens at school. He loves mountains and cycling. Ingvar is a teacher on a new line: self-sufficiency.
Turid Sve
Accountant
Turid keeps all the money in order. She loves to travel and will always help you with any economics, like your student account or if you need to buy a marker from her!
Eli Foss Hermstad
Office worker and House Mother
Eli is the one that oversees the office and the one you ask about practical matters. Eli also plays the roll of house mother around the school. She takes care of room assignments, and students that are sick or having a difficult time. You can also find her in the Ceramics workshop or with a pen and a sketchbook.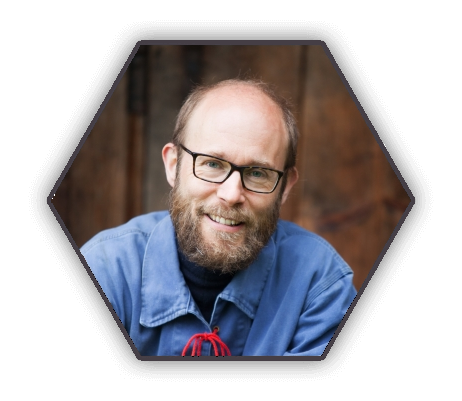 Kenneth Bjørkli
Self-sufficiency Teacher
Kenneth has many pursuits. He is on trips, fishes, sets fishing nets, grows vegetables and keeps ducks, sails, and makes children. He works wood, with and without electricity. He enjoys house building in the old style. Edible plants from the forest are food for him and his family. You can email him at: baatbygging@fosen.fhs.no
Malte Krogh
Boat Building Teacher
Text missed
Kjetil Sildnes
Seilinglærer
Text missed
Grethe Garvik
Handwork and Design Teacher
Grethe is innovative, but at the same time loves old-style handwork. Presumably she is related to Askeladden, as she sees benefits and possibilities in everything, and thrives when she gets to be out in nature to get materials and inspiration. She recieved a craft teacher's education from Rauland University College. Grethe is from Bergen and happily beats a juicy reply. (Revise)
Anton Van Genugten
Agriculture Teacher
Anton gets most things to germinate and grow. He is tall and calm, combining farming with acrobatics. He's from the Netherlands and goes about in wooden clogs.
Gerd Eva "Gebba" Rønning
Teacher
Text missed
Lena Lisdotter Børjesson
Teacher
Lena has been with the school for a long time, and still keeps Swedish as her mother tounge- addmitedly with a little "Norwedish" inbetween. She has worked with both leather tanning in Mongolia and with Massi people in Kenya. She has sailed both in the Black Sea and around the Northern Cape of Norway. She navigates the viking way with a suncompass in her hand. Her three favorite things are ice cream, ice cream, and ice cream.
Lillian Fremo
Custodian
Lillian ensures everything is clean, organized, and tidy around us. She loves people and animals, and cleans up after you with a smile!
Rune Alsvik
Janitor
Rune is an educated refridgerator mechanic and has a big interest in computers and fixing all that is possible. Therefore he gets to do the most of it. His car stays at home while he cycles the twenty kilometers to his job at Fosen. Just make sure you don't shot him while moose hunting together.
Ane Marit Willmann
Farm Manager
Ane has worked in research, administration and communication, and in a farm cheese factories, cooperative bakery and dairy farms, and is firmly bursting with wild growth for a restaurant. Burns for sustainable food production on local resources.
Ann Freidis Volden
Cook
Ann Freidis has much experience with youths and food, and ensures that all get both enough and good food. She makes dangerously good cakes, speaks hardcore Trøndersk, and thinks big whisks are a little funny.
Renate Sæther
Cook
Renate makes food for all of Fosen Folk High School. She makes live and work in the kitchen with Ann-Freidis. Renate is an obvious choice for the staff soccer team, with a sliding tackle you will never forget.
Runa Bergflødt Søilen
lærerassistent jordbruk
Will Riedlinger
teacher assistant boatbuilding
Bendik Eggen Skogvold
teacher assistant boatbuilding