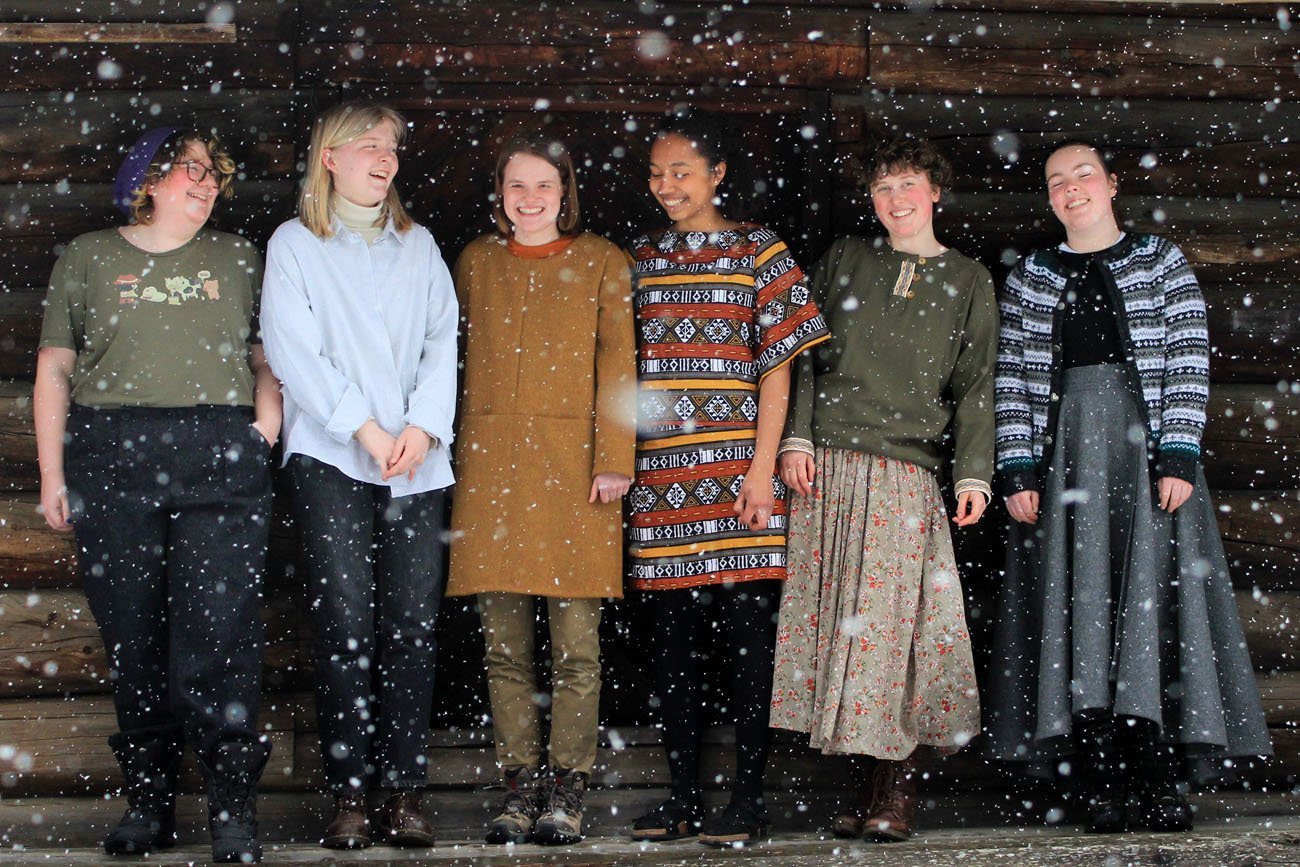 Textile & Traditional Handcraft
Create beautiful things with nature's resources and traditional techniques: weaving, tanning, sewing, basketry, mending and woodwork. A whole year of craft, creativity and the joy of creation.
Traditional techniques
In this course you will be able to work with a diversity of materials, and techniques to express yourself in wool, wood, or clay. We focus on traditional techniques, but give you the room to express yourself and design things the way you see fit.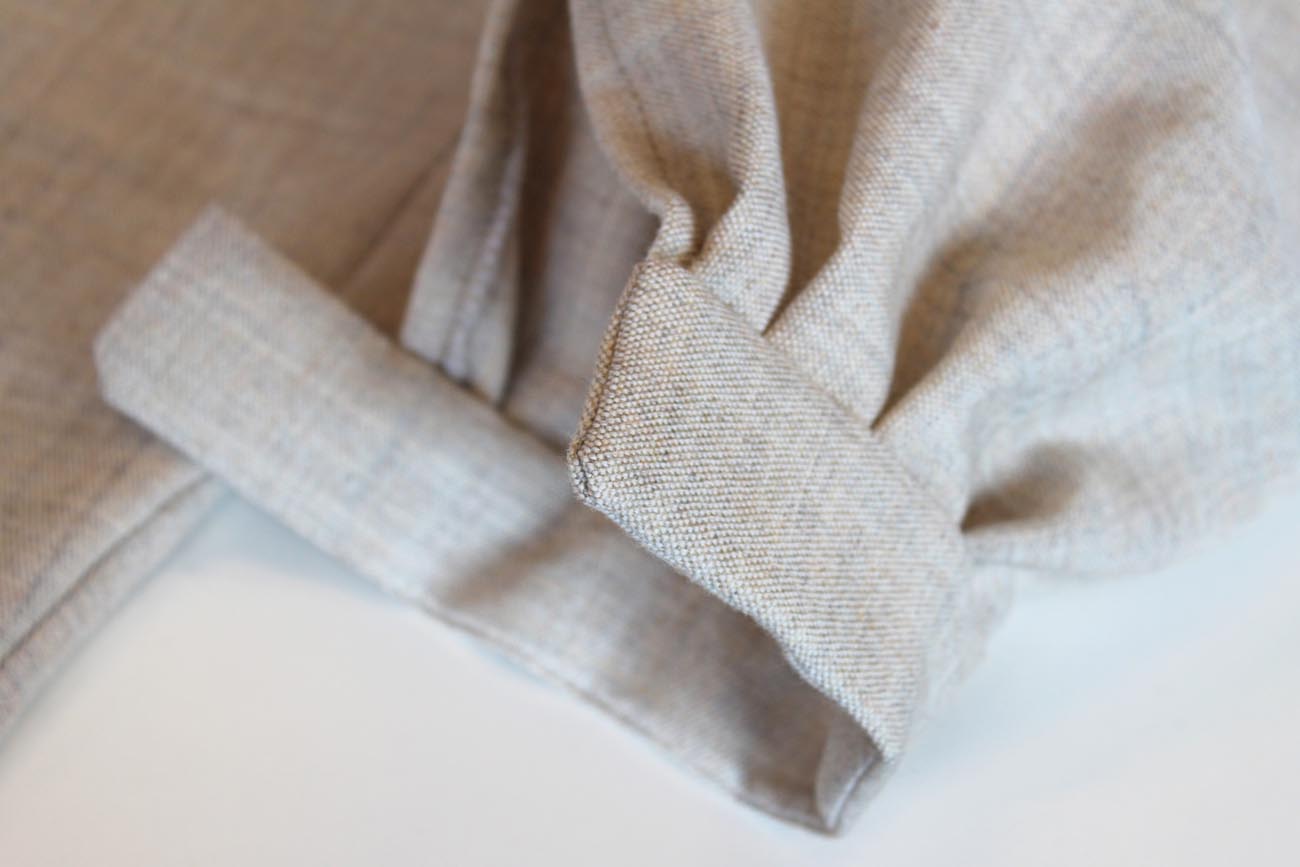 Work with wood and willow to create a basket, or investigate the nuances of clay and ceramics. Design a blanket from Grandma's leftover bits of fabric, and make a knife handel from the birch gnarle you find in the woods. Sew a warm sheepskin blanket, and naalbind a hat from plant dyed yarns. We make things from scratch, with good raw materials: collect lichen to dye your handspun yarn, or turn a swatch of birch bark into a basket.
In May we'll take three weeks to focus on our course, you can work on several projects, or just one big one. We will also be visiting local craftspeople.
The year can contain:
Weaving: tablet/card weaving, ridgid heddle weaving, and loom weaving
Tanning of leather with bark, fat, alun, or a Mongolian methond called Hirse
Printing and sewing on leather
Basketry in willow
Make your own textile tools, such as a spindle, shuttle, or small loom
Felting of wool
Knitting, crochet, naalbinding, and the use of knitting machines
Spinning with a wheel or drop spindle
Preparation of flax/linen
Re-design: trash to treasure
We have:
Large, open, and well lit workspaces for textiles and woodworking
A tannery for tanning leather
A ceramics room with throwing wheels
Wool from our own sheep (not yet yarn, that part you have to do)
24/7 access to workshops
A school surrounded by nature from which we can collect our materials
The school also offers yarn, fabric, and some sewing accessories all at fair prices
Who is this course for?
This course is for those who are interested in craft, and want to try new techniques, or get better at techniques they've already tried.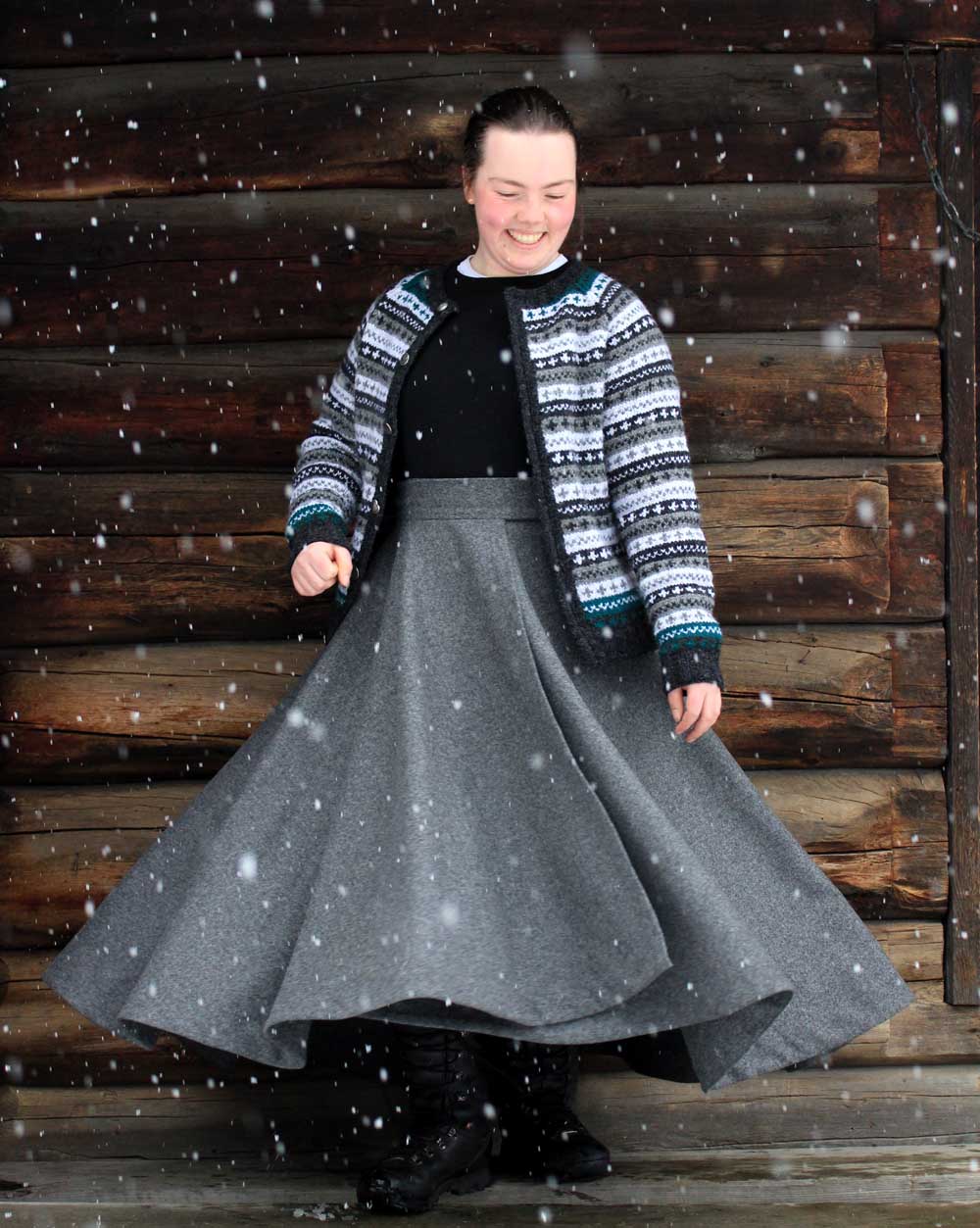 Our challenge to you
That you are interested in the material, and can work independantly or in a group, and that you are interested in others' advancement as well as your own.
Teacher: Grethe Garvik
Grethe is our highly creative handwork teacher. She loves traditional handwork techniques and old-style craft. She received her education at Rauland University College.
Grethe is innovative and is skilled at inspiring students with nature's materials. Rumors say she is related to Askeladden!
9 month course
This is a 9 month course, from late august until the end of may. In addition to the chosen course, the year also consists of electives and school-wide activities like school trips, farm week etc.
Our average student is between 18 and 25 years old, but we also have older students. All students live in the school dorms, and organic food is included in the school fee.
Classes are held in Norwegian, but all our teachers speak English as a second language and will explain in English when necessary. We expect you to try to learn Norwegian, and we offer evening classes in Norwegian language and culture.
Feel free to contact us if you have any questions! kontor@fosen.fhs.no