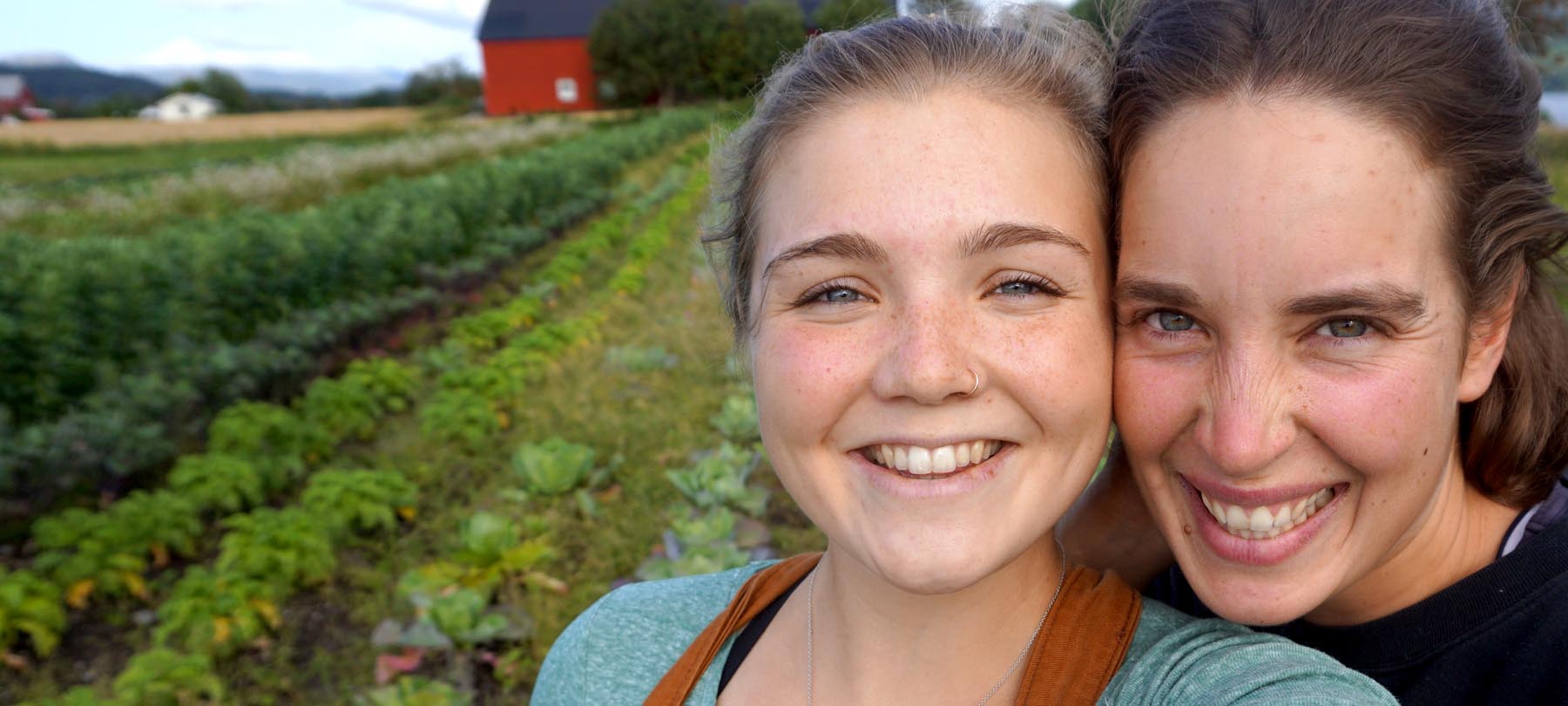 Do you dream of living on a farm, working the land to feed yourself and those nearest you?
Here you'll learn to grow vegetables, grains, and berries, as well as raising farm animals, slaughtering them, and preparing the meat. To prepare vegetables, milk, and meat to feed those around you, and to work with a tractor and chainsaw. You can learn all this and more.
Our school's organic farm is Debio certified, meaning it is accredited as organic under some of the strcitest standards in Europe. The farm provides the school with food throughout the year.
On the farm you'll find pigs, hens, cows, and ducks. We harvest potatoes, cabbage, kolrabi, sundry herbs, wheat, barley, rye, and hay.
The animals have space to live and play, and when it comes time to slaughter them it is done with the greatest respect and as much as possible of the animal is used.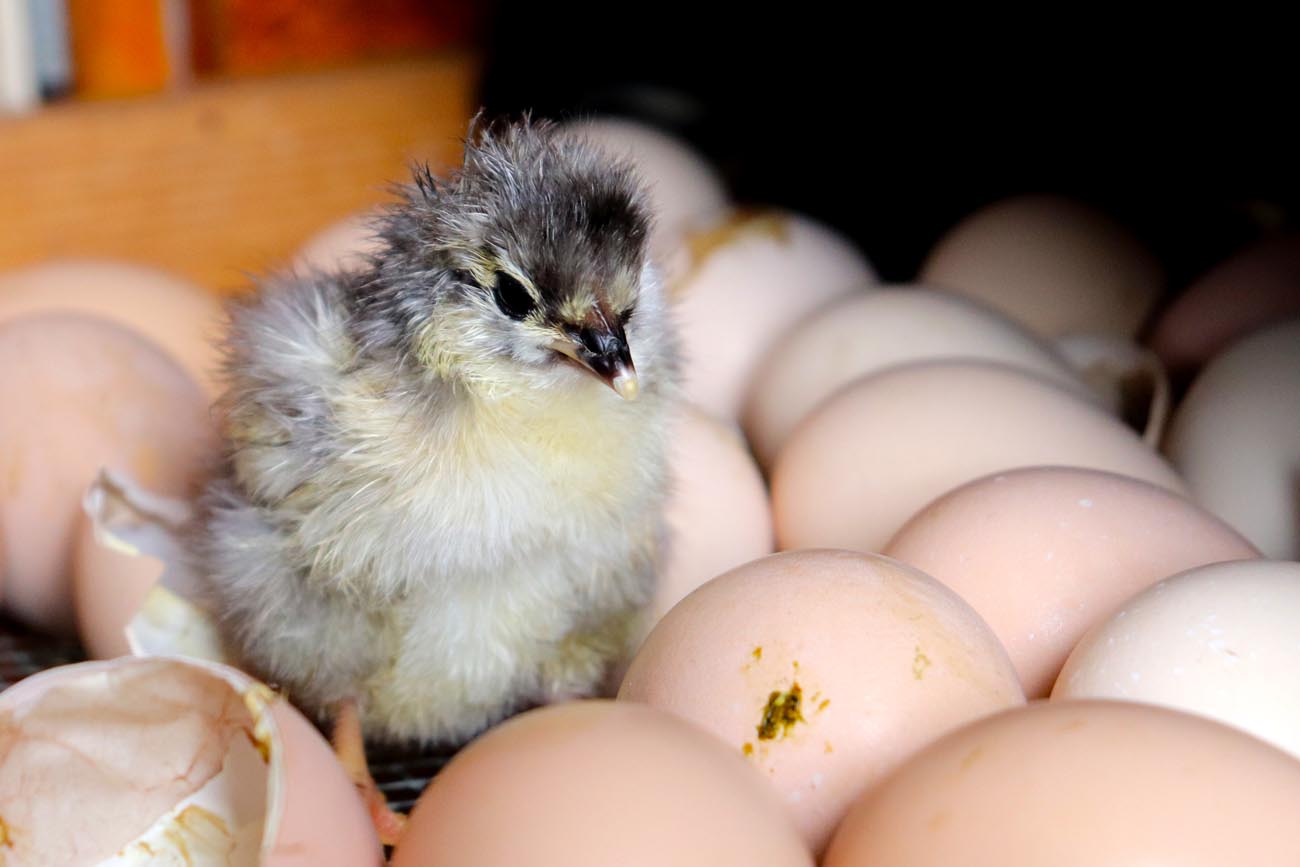 On Organic Farming you'll be there for the entire journey from seed to harvest and preparation, from sowing to weeding, to putting it in the store for sale, or to helping the kitchen staff get it ready to be served to the rest of the students.
Maintaining a compost pile is a natural part of the process, as well as spreading manure on the fields. Fishing is also a part of running a farm on the coast, especially one with access to a beautiful lake like ours.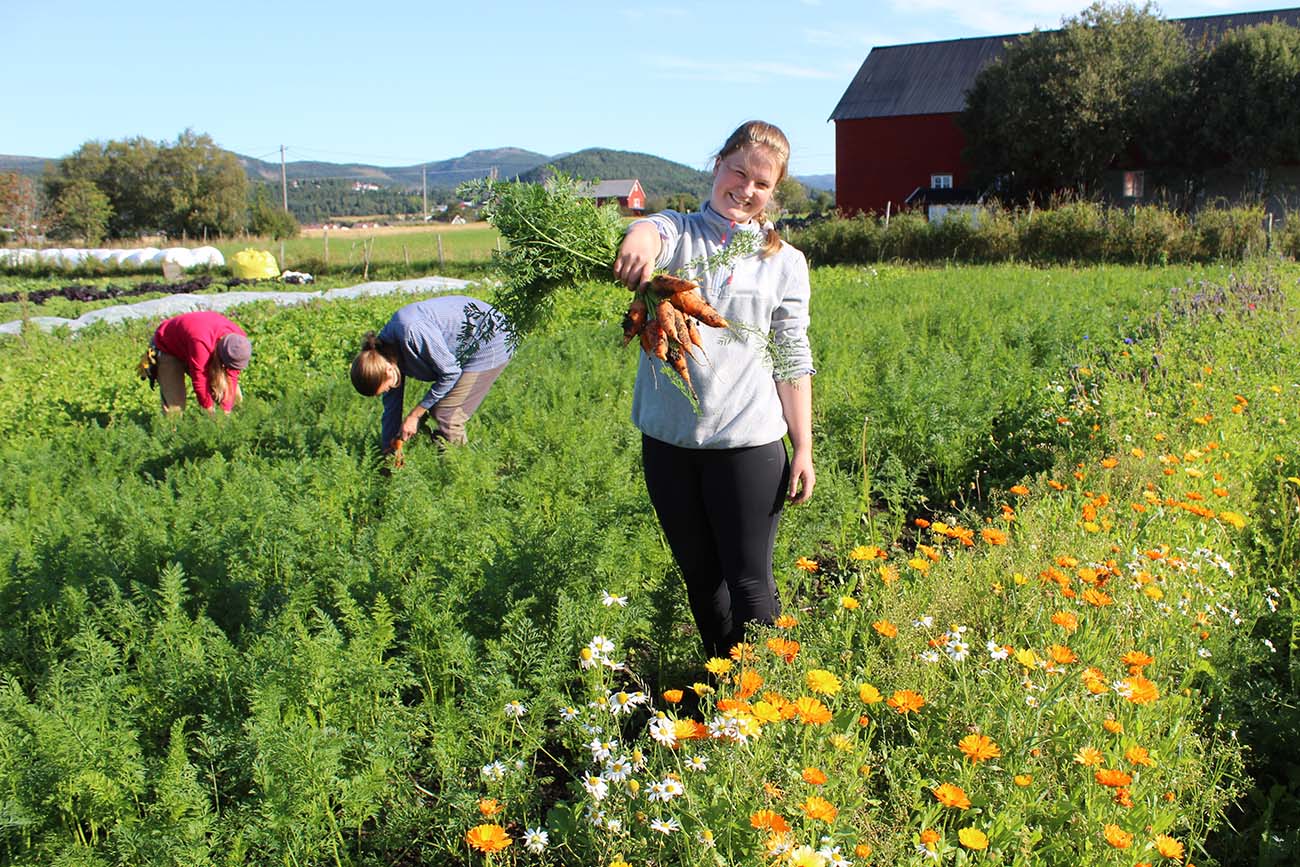 The school also owns another small farm in the hills of Fosen, not far from the school itself. There we have a cabin and a woodlot. We put the cows to pasture there in the summer, and fell trees in the winter for use in boat building and to burn in the stoves and sauna.
In addition to these things we have an island in the mouth of the fjord with wild sheep.
We grow organic because it is the future of agriculture. Join us in the Green Movement.
The year in short:
Autumn
Harvesting vegetables
Slaughter of sheep and pigs
Preservation of food
And hard work
Winter
Timber felling at the hill-farm
Milking of cows and processing their milk
Pruning of fruit trees
And exciting theory about crop rotation, keeping of farm animals, and the running of an organic farm
Spring
Spring Work, probably the most intense work period of the year
Which crops will be planted for next year?
Which crops can be grown together for maximum yield
In May the whole class will live together on the farm. A new period of growth underway. We'll be sowing and re-planting with organic techniques, to guarentee food for the school.
Could this be the course for you?
Whether country mouse or city mouse you don't need any beforehand knowledge or experience in farming to take part. Anyone who's interested in farming or agriculture is right for this course.
Whether you want a farm of your own, a garden outside of your townhouse, or just want to know better where your food comes from, then this is the course for you!
Our expectations of you
We expect students to be interrested in learning, ready to work hard, and creating a positive class environment.
Teacher: Anton Van Genugten
Anton is our tall, Dutch jester. He is an energetic acrobatic, often found running around in wooden clogs.
Anton is calm and caring. His gentle approach to agriculture keeps our farm and forest thriving.
He is a compost fanatic and champions a sustainable, organic lifestyle.
9 month course
This is a 9 month course, from late august until the end of may. In addition to the chosen course, the year also consists of electives and school-wide activities like school trips, farm week etc.
Our average student is between 18 and 25 years old, but we also have older students. All students live in the school dorms, and organic food is included in the school fee.
Classes are held in Norwegian, but all our teachers speak English as a second language and will explain in English when necessary. We expect you to try to learn Norwegian, and we offer evening classes in Norwegian language and culture.
Feel free to contact us if you have any questions! kontor@fosen.fhs.no