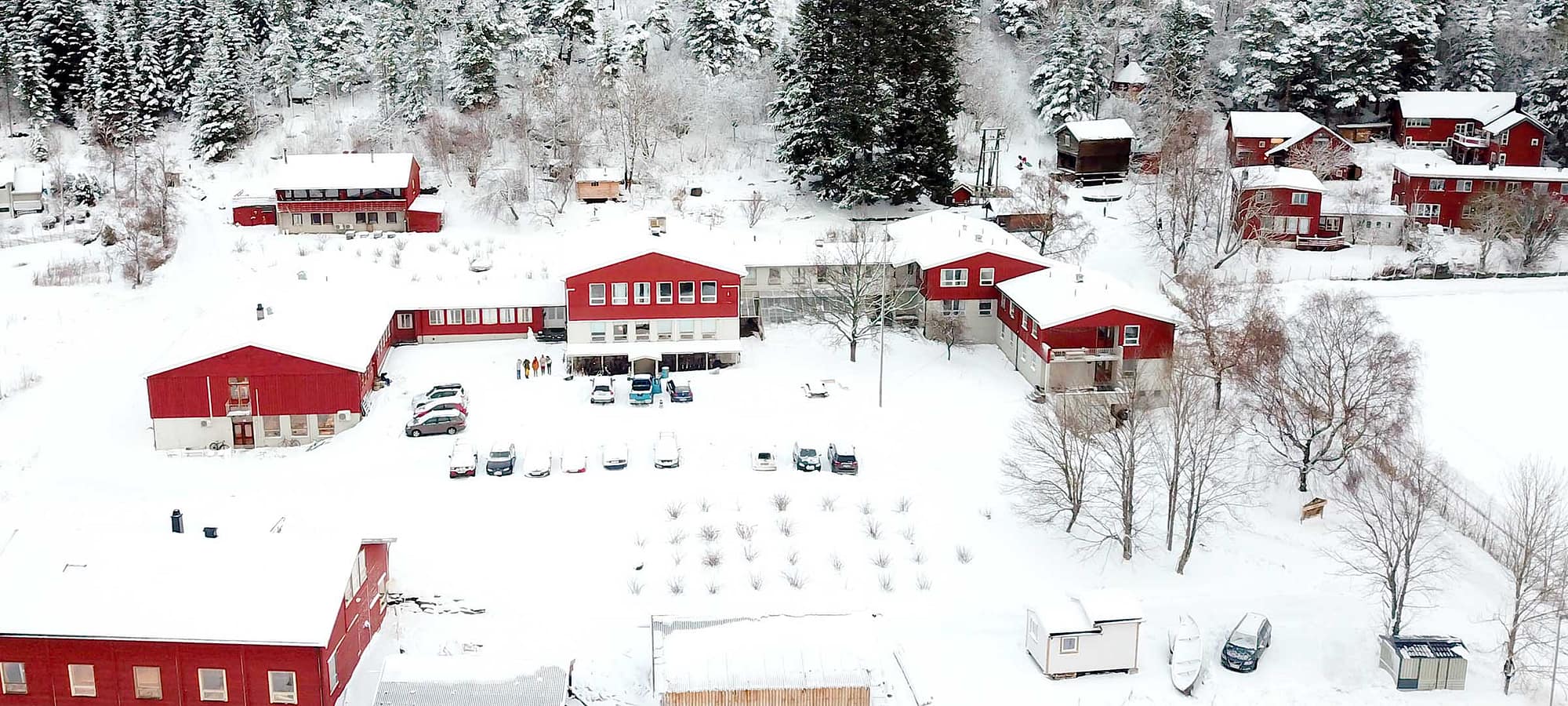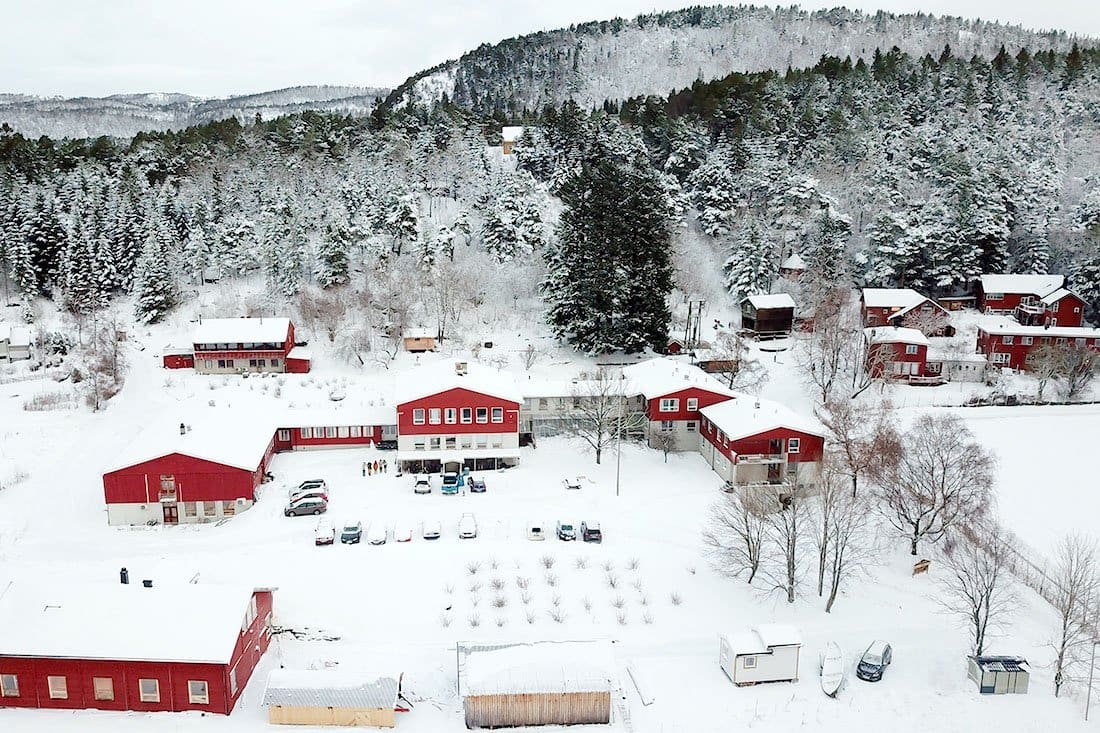 Our main building houses the dormitories, dining hall, kitchen, craft rooms, wood workshop, library, meeting rooms, common rooms, and the main office. There is free wifi in the common areas of the main building.
In the assembly room we hold morning gatherings and lectures, and students can arrange film showings, folk dancing, workouts or yoga.
In the main living room we have sofas, a fireplace, boardgames, and books. In this common space, students often relax, knit, read, and enjoy each other's company.
Our farm is a little ways down the main road and our mountain cabin lies across the lake, Botn. We also have a shelter in the mountains north of the school.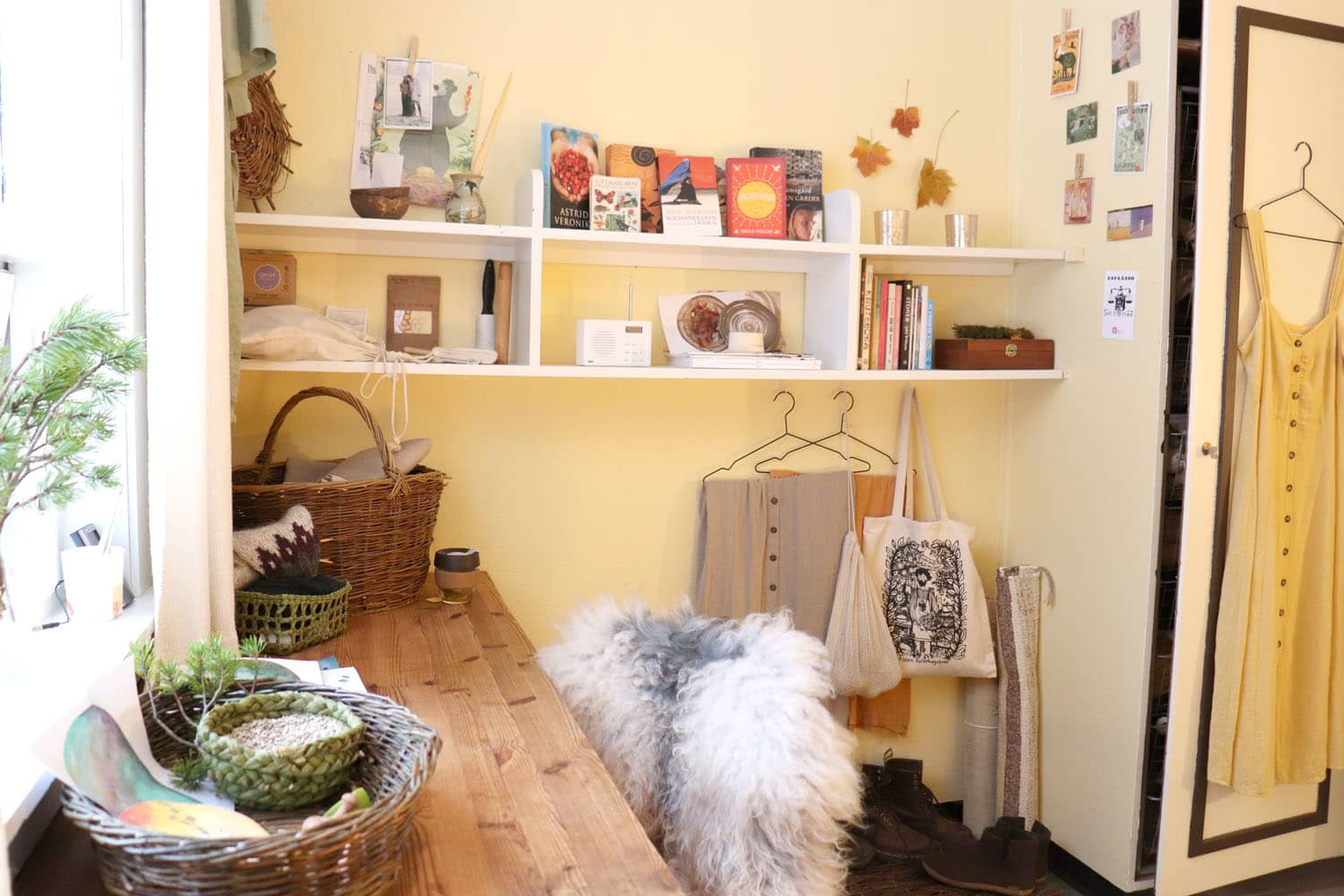 Dormitories
All our students live in the dorms, and most live in double rooms. It's a wonderful way to get to know your fellow students and share the little moments in life with them. We also have dorms in the two houses behind the main building.
Student rooms are equipped with everything you will need. A bed for each student, a desk, cupboards, a sink, a heater, a window, and a closet with draws.
In the laundry room with have washing machines and a drying room where you can hang your items to dry. The cost of laundry is included in the schools price. And, we have the supplies you'll need to clean your room.
Holidays
The dorms are closed during fall, Christmas, and Easter holidays. It is possible to arrange staying at the farm during the holidays, but you'll be expected to earn your keep!