SELF-SUFFICIENCY AND TRADITIONAL CRAFTS
Welcome to the school for handwork, self sufficiency, and organic living.
Do you want to be able to grow your own food? Make your own equipment? Tan hide into leather? Forge your own knife?
Do you want to guide the world in a more eviromentally friendly direction? Then Fosen is the school for you.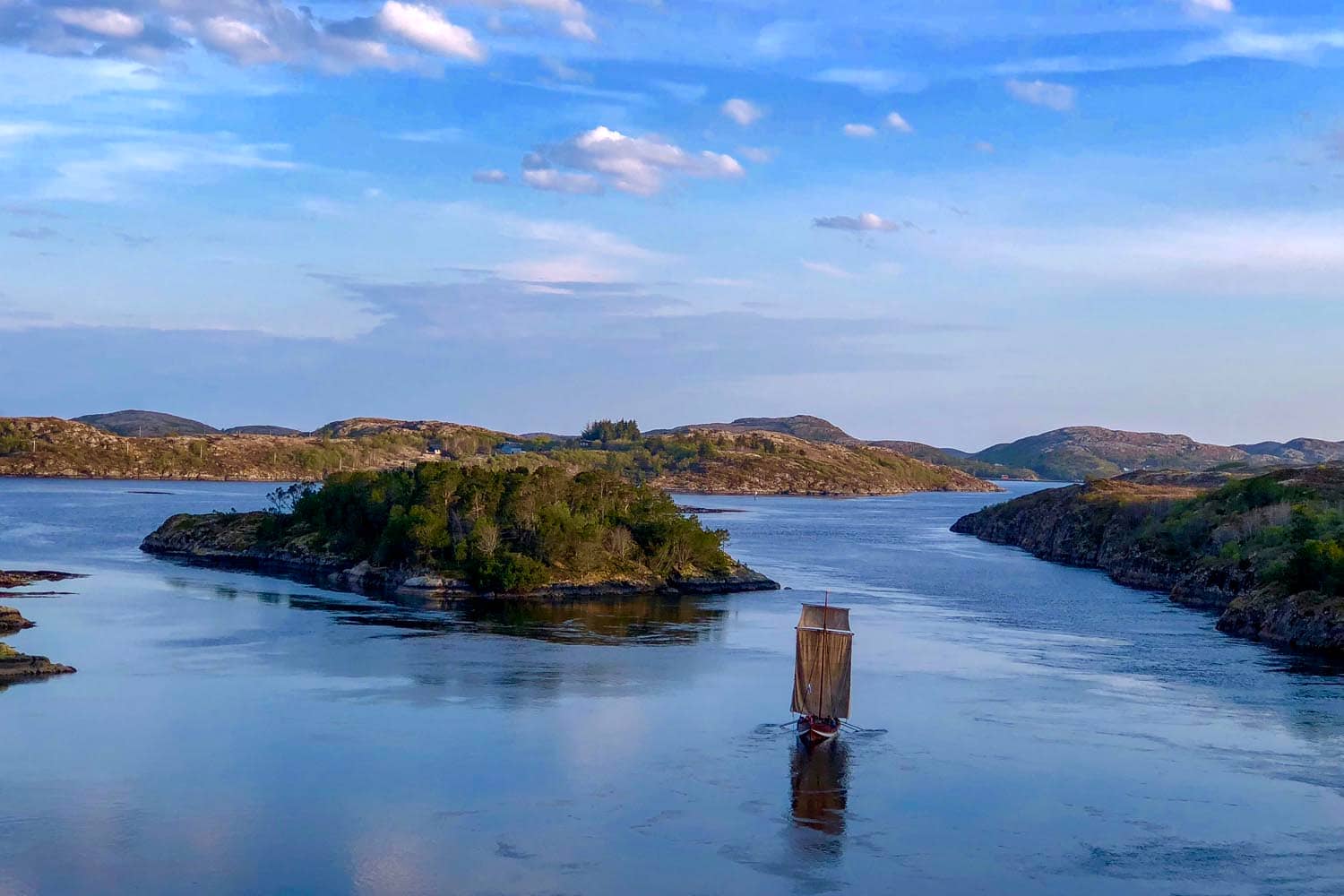 Learn the tricks of this traditional trade. Sail square-rig boats through the fjords & pick up the essentials of Norwegian coastal culture along the way.
Highlights include a 740 nautical mile journey to the famous islands of Lofoten and sailing boats hand-built at Fosen.
If you love wild weather and wind, this is the course for you.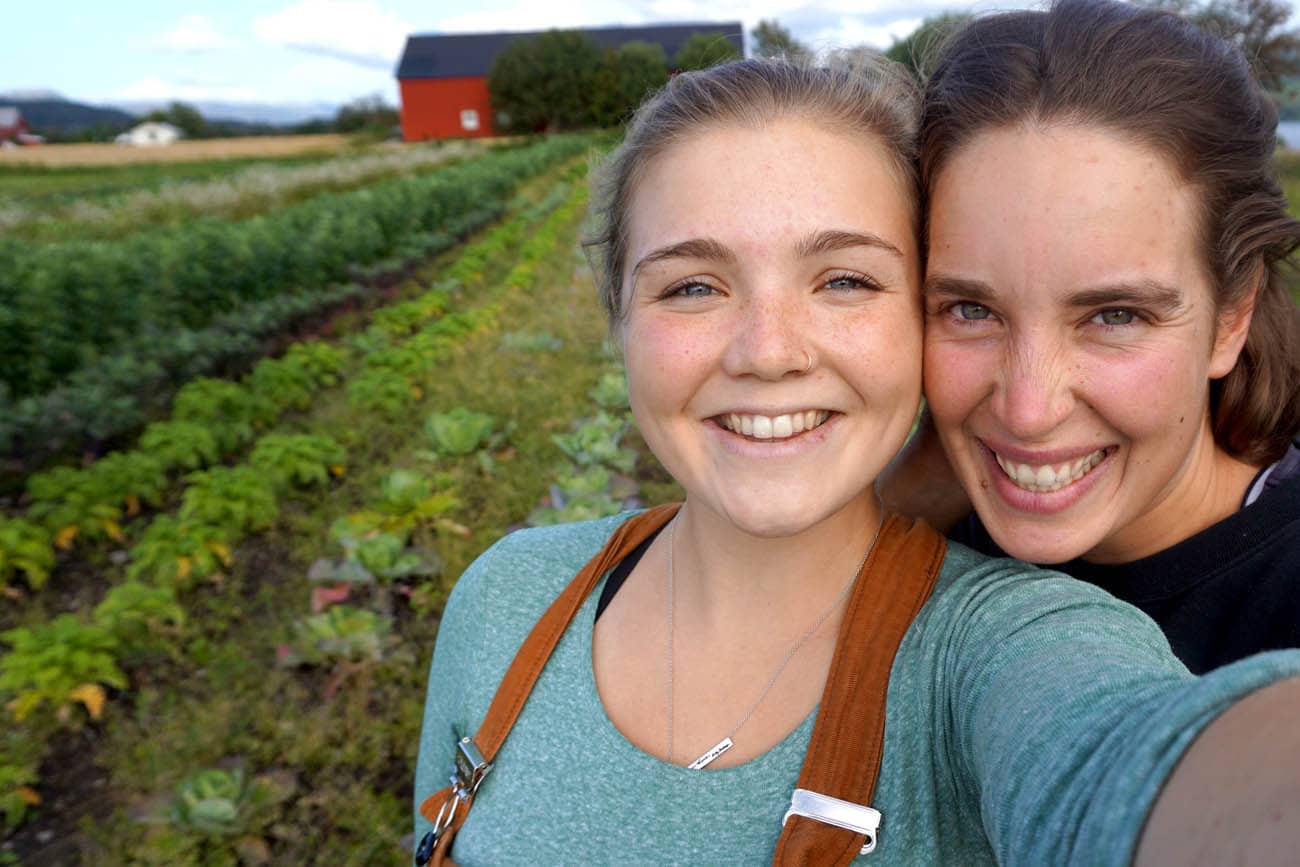 Do you dream of having your own farm, growing your own food, and raising livestock?
This course will teach you the foundations of sustainable small-scale agriculture. We follow the change of seasons at Nøst, our organic farm.
The fall is filled with the harvest of berries, vegetables, and grains. In the winter, we make preserves, meats, and cheeses. We focus on animal husbandry and theory. Then, come spring, we are back on the farm to prepare the fields for next year!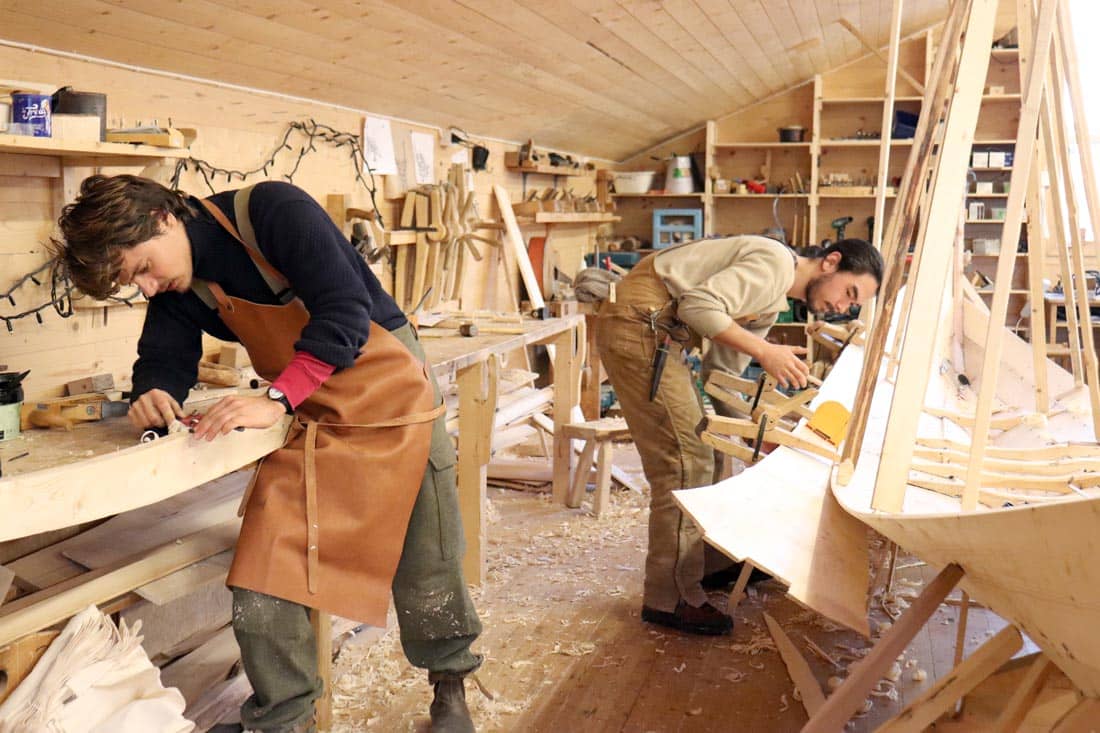 Learn to build a boat using techniques based on local tradition.
Follow the life of a tree from the forest to its place as the board of a boat. Along the way, collect skills in woodwork and the foundations of boat theory.
Conclude the year with a boat launch and catch the wind in freshly built boats!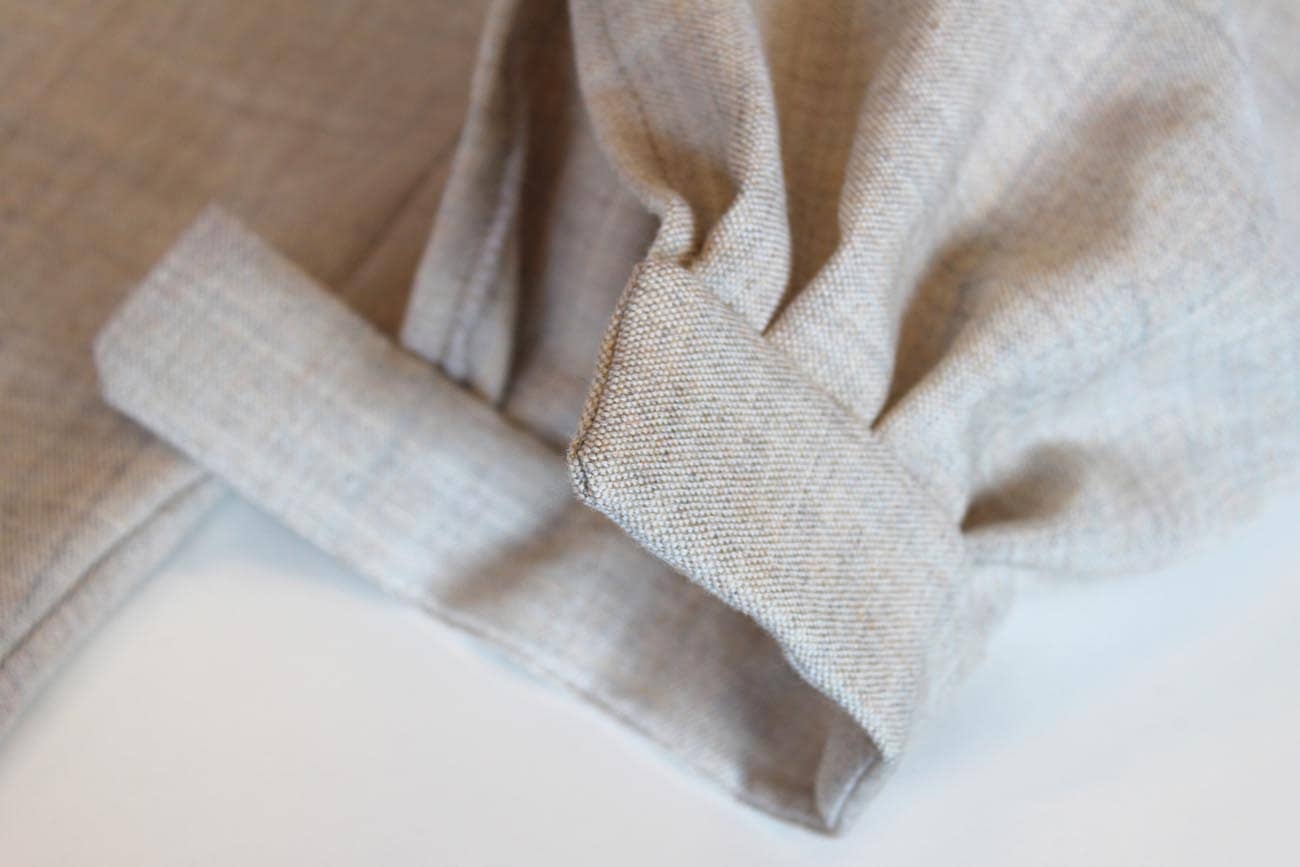 Use traditional techniques to transform natures resources into handcraft: weaving, tanning, sewing, basketry, woodwork, and dyeing.
With the guidance of specialized instructors, the course dives into several focus crafts and allows students to hone their skills through independent projects.
If you love the satisfaction of working with your hands, this is the course for you!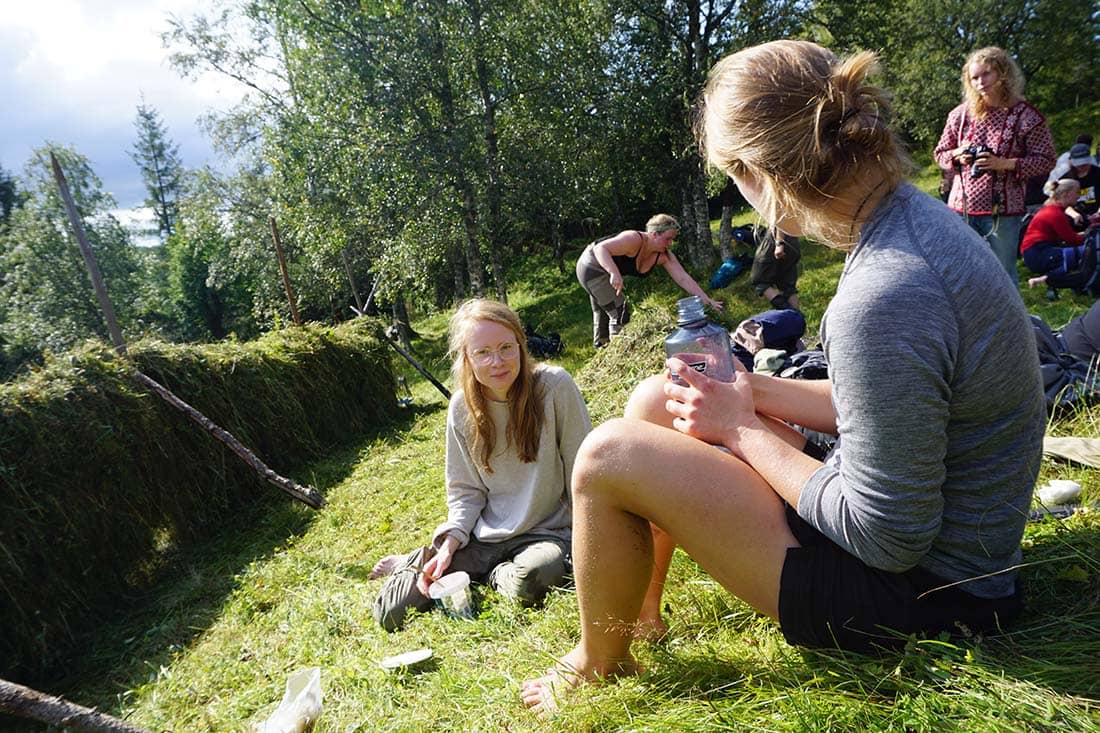 Strive for self-sufficiency with a hands-on approach.
Acquire a diverse set of skills including basket weaving, skin tanning, woodwork, clothing repairs, preserving foods, fishing, gathering, and outdoor living!
Learn to build an eco-friendly Tiny House!
We use a variety of modern and traditional construction methods to create space-efficient, sustainable homes.
Students learn the basics of design, carpentry, and woodwork. Do you have dreams of one day creating your own tiny home?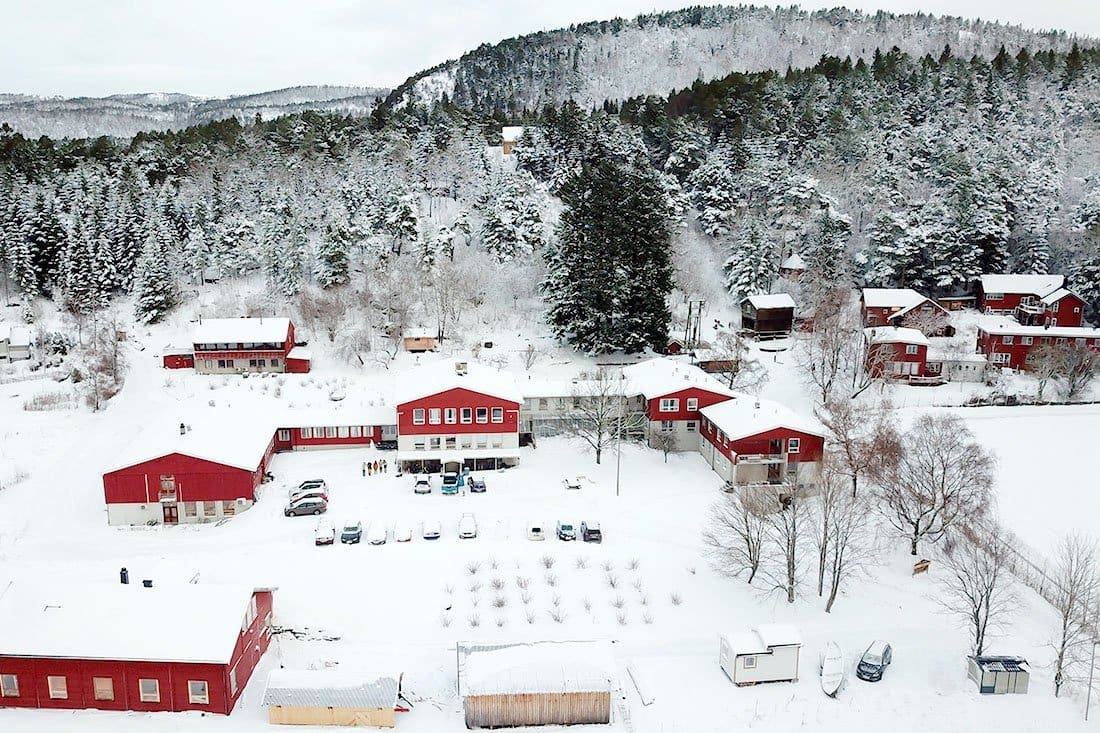 Read More About Fosen Folk School