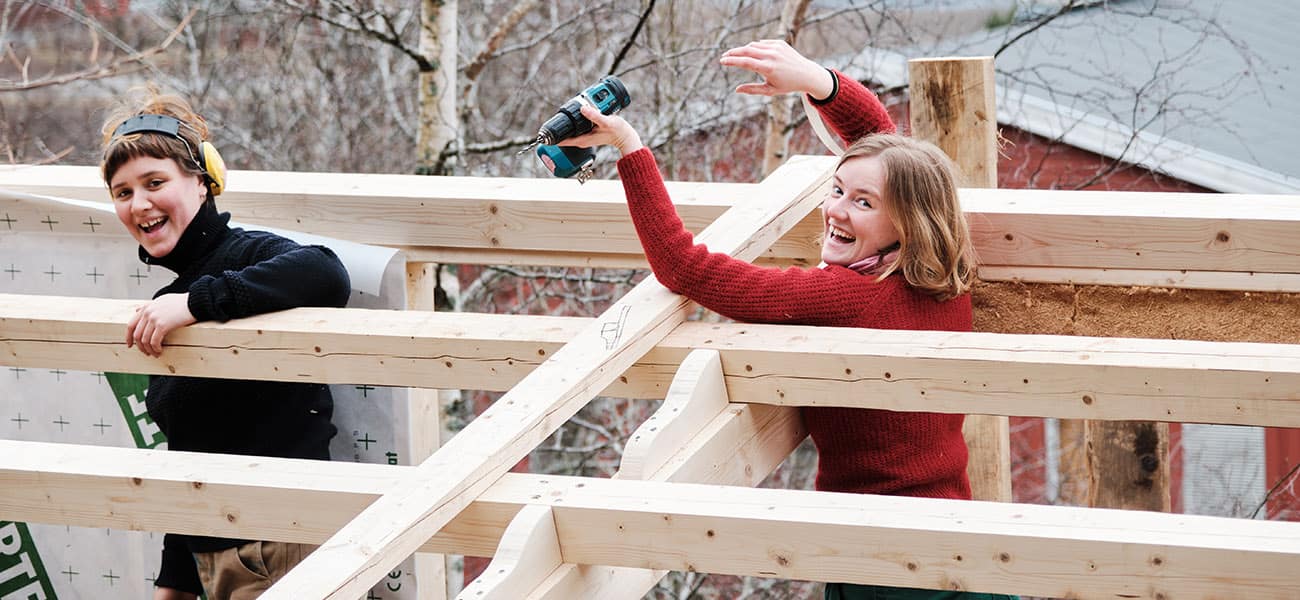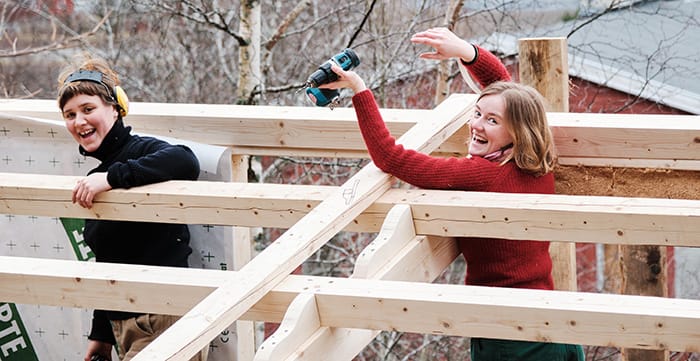 BUILDING SUSTAINABLE TINY HOMES
Learn to build a tiny house the environmentally-friendly way. Drawing, design, and building in modern, traditional, and alternative ways. You'll receive in-depth teaching in carpentry, use of tools, and woodworking.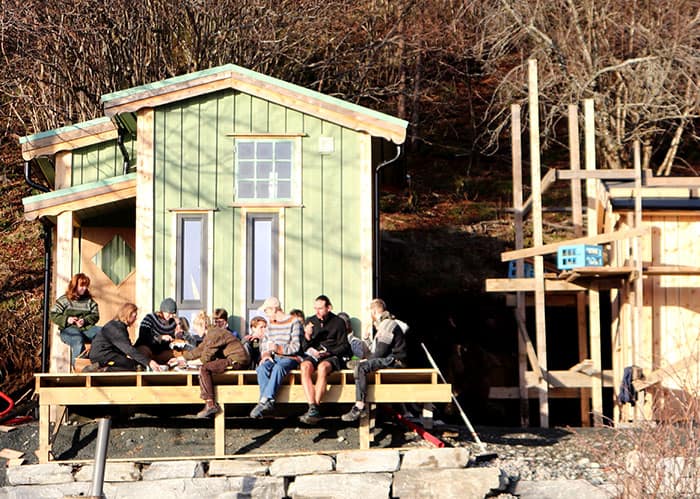 Carpentry and woodwork
In the tiny house course you'll learn how to build small, healthy houses. You'll get fundamental training in carpentry and woodworking, and you'll learn to use both modern machines and traditional handtools.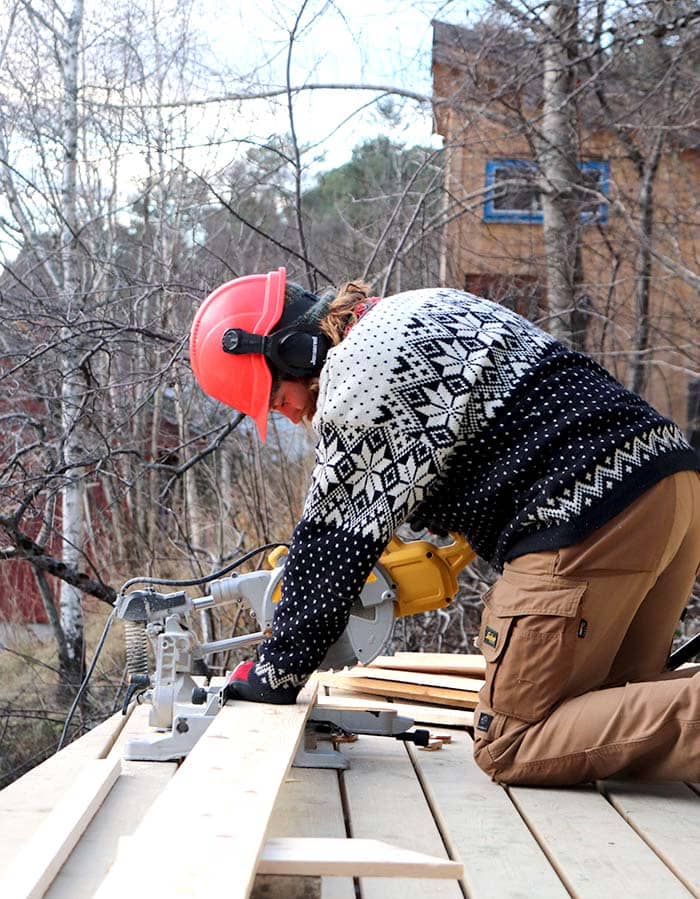 Sustainable materials
Some materials are bought second hand, and we also find bits and pieces at the recycling station. Our goal is to build houses that are inexpensive, sustainable and comfortable to live in.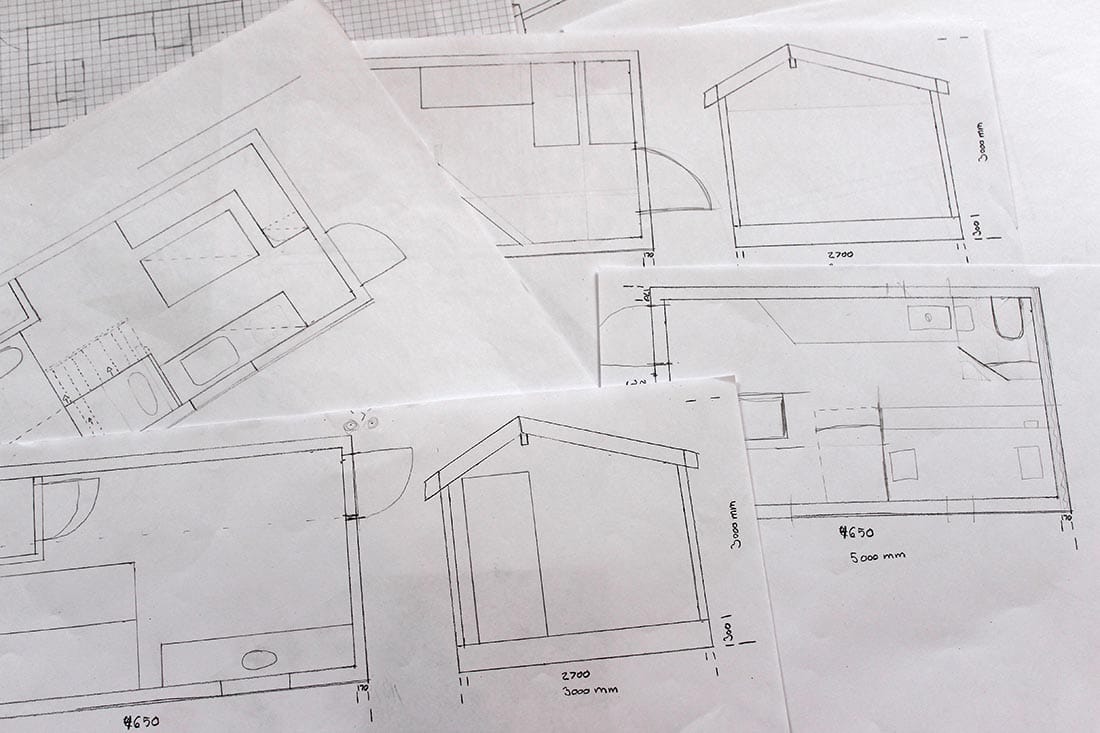 Joist Construction
The main focus is on joist construction, called reisverk or stenderverk in Norwegian.
We start by drawing and designing our house. Then we'll start building! We'll build a frame, set up walls, then beams for the roof. We'll seal it from the wind, put a roof on, put in windows, insulate, and install side paneling. On the inside we'll set put up paneling and moulding.
That's how you'll learn about all the processes and parts of the house. Whether you want to build your own house in the future, or just be a bit better with your hands, this is a good line for you.
Most of the houses we build will be dorm houses for the school, and are not mobile. There will be some theory about mobile houses, but the focus is on stationary tiny houses.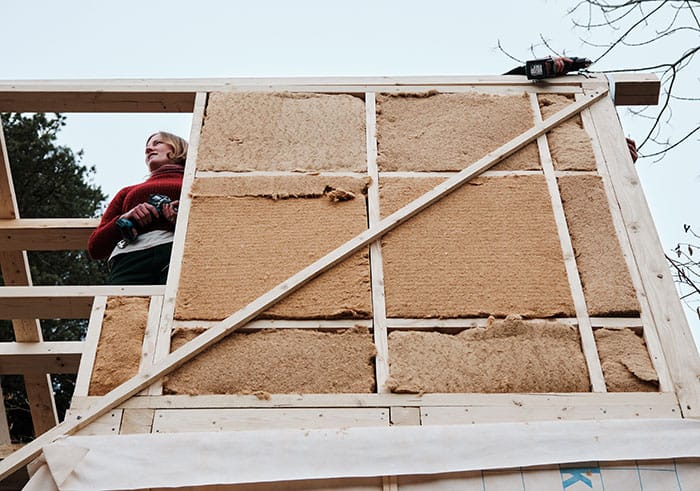 Furniture making
One of tiny-houses best characteristics is their clever solutions to everyday problems, which is what makes it possible to live well in such a tiny space! That's why we'll be making built-in interiors, bookshelves, benches, beds and stairs, all seamlessly integrated.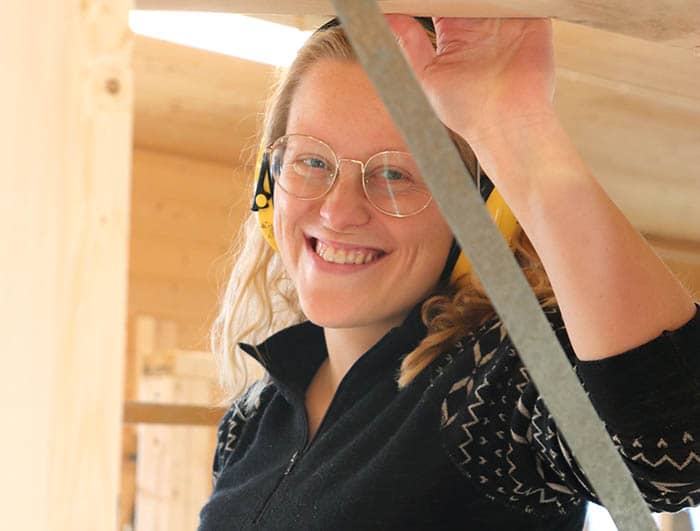 The year could include:
Furniture making and interiors
Repairing windows and doors
Building from scratch
Understanding your materials- what wood works best where
Circular thinking- how do we create a zero waste home?
Recirculation of materials
Design and drawing
Insulating houses
Composting toilets
Rules and regulations regarding tiny houses
Making paint yourself
Electricity and lighting
Could this be the course for you?
Do you want to create something together with others? Are you interrested in building houses, or traditional and sustainable building techniques? Du you like working with your hands, or do you want to learn to do so?
This is not a carpentry education, but you will learn a lot that you can use in your own life.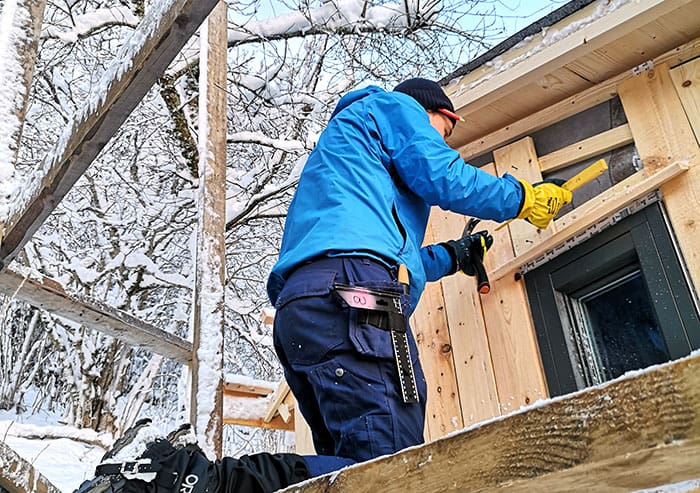 Our expectations of you
We expect students to be interrested in learning, ready to work hard, and creating a positive class environment.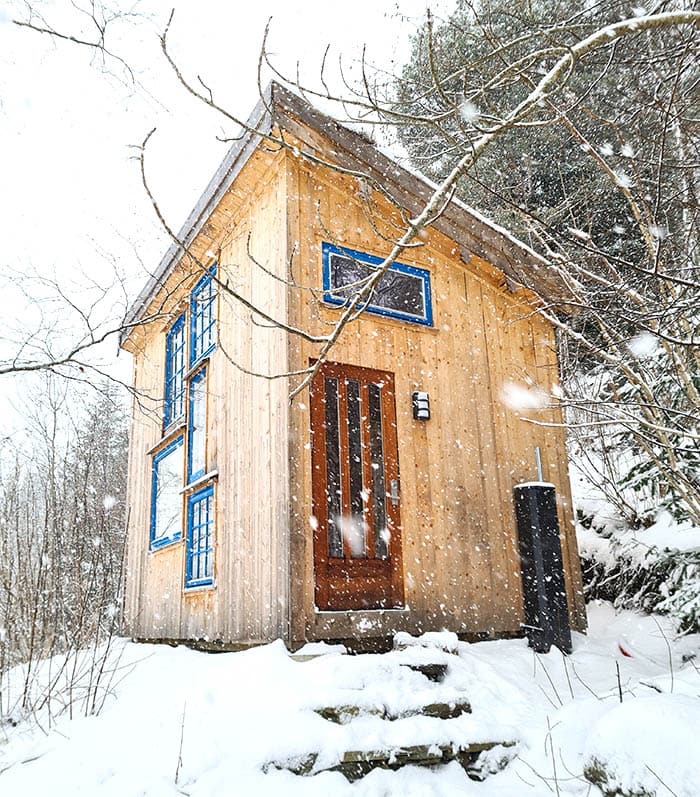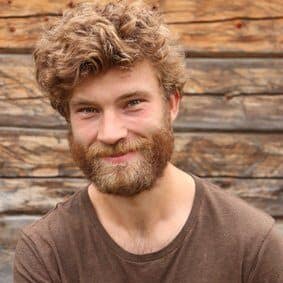 Teacher: Malte Krogh Bertelsen
Malte is a wizard with wood. He is well-practiced at seeing protentional in trees and creating boats, buildings, and furniture from them. He has honed his craft and become a registered boat builder. Malte can be found in the forest or on a mountain top with his dog. And, if you're lucky you may one day hear him play his congas.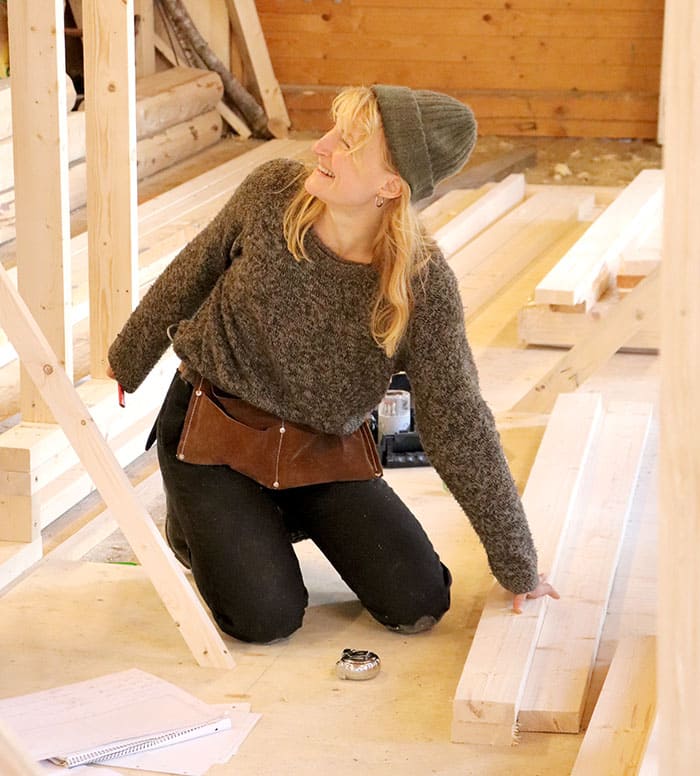 9 month course
This is a 9 month course, from late august until the end of may.
In addition to your course there are electives and collective courses. The electives on offer change every year, but some of the classics are: tanning of hides, sail making, chest making, outdoor life, forging, knife making, willow weaving, plant dyeing, traditional shoe making, sailing, and textile work.
Whole school classes can be presentations from guest teachers, group work projects, farmwork, even school trips!
Our average student is between 18 and 25 years old, but we also have older students. All students live in the school dorms, and organic food is included in the school fee.
Classes are held in Norwegian, but all our teachers speak English as a second language and will explain in English when necessary. We do, however, expect you to try to learn Norwegian.
Students who are new to the Norwegian language will receive support and guidance with language learning.
Feel free to contact us if you have any questions! [email protected]
Read more about Fosen Folk School