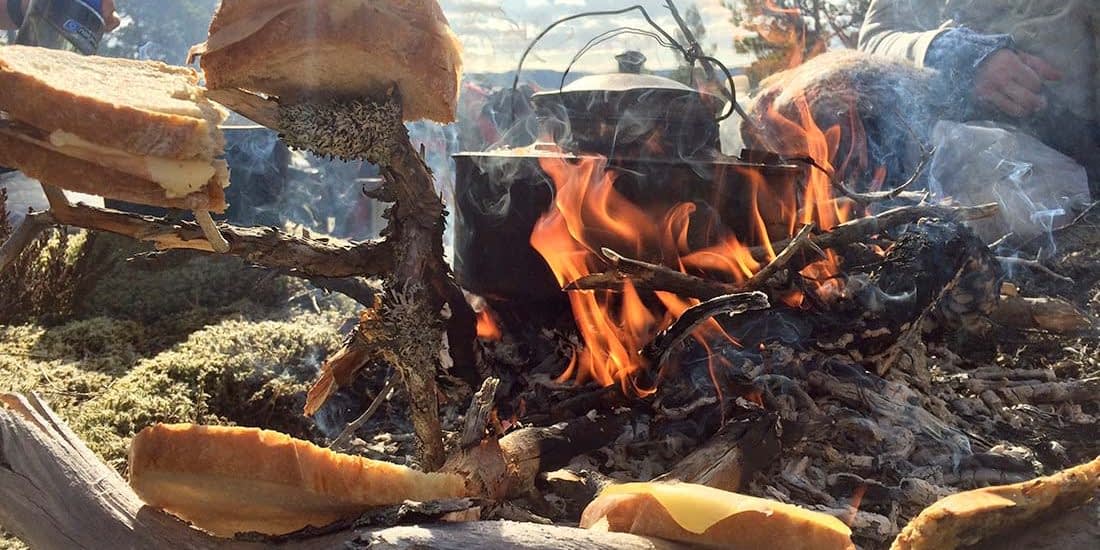 Your Year at Fosen Folk School
What is a Norwegian Folk School?
Folk school is an alternative form of learning focused on skills and experience. It is an education free from the pressure of standardized testing and marks. It is a perfect opportunity to dive into a new culture, discover new craft techniques, and explore personal development.
In Norwegian folk schools, the school year is 9 months long, and students live in dormitories at the school.
Here at Fosen Folk School we focus on active involvement in community, outdoor life, and maintenance of traditional techniques.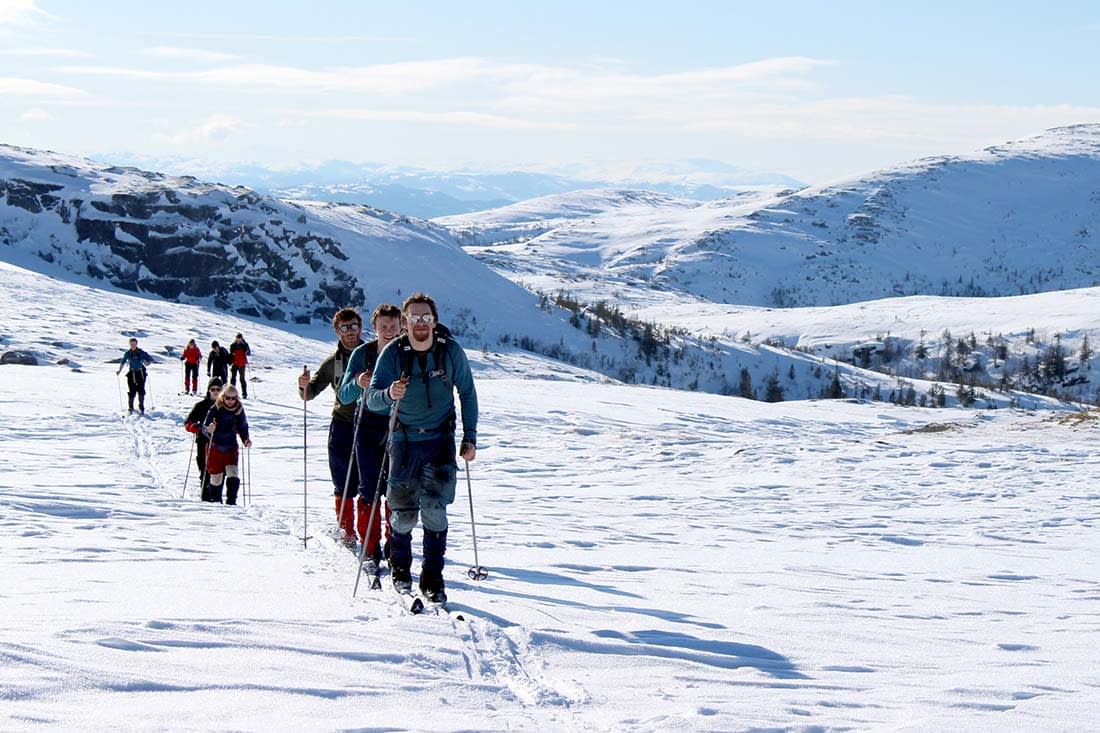 Your Year at Fosen Folk School
All of our main courses are full year courses, running from the end of August to the end of May. In your application, you will be prompted to indicate which main course or 'line' you are interested in.
Around half of our instructional hours are devoted to our main courses. The additional lesson time is divided into elective and collective courses.
Electives
Electives can be selected once you have started at school. Examples from past course offerings include: willow weaving, outdoor life, woodworking, plant dyeing, skin tanning, and textile creation.
Collective Courses
Collective courses are instructional days that involve the whole student body. These days, which we call «fellesfag» meaning common lessons, are all about sharing experiences. Fellesfag is often a full day devoted to trips, lectures, or work parties on the farm.
We are proud to provide a wide range of learning opportunities!
Open Workshops 24/7
Our workshops are always open and full of life, especially in the evenings. We have a coal forge, wood workshop, skin tanning workshop, ceramics room, boat buildery, tiny house buildery, and textiles hall available for use. We always have a small fleet of sailing boats and kayaks that you can borrow for evening trips on the lake or fjord. And, we have a forest in our backyard that is full of endless opportunity.
Teacher on duty
Even outside of the class time, we have staff on duty. The teacher on duty is available at school for your safety and comfort. They have the role of supervision, but they also arrange optional evening activities and tutorials. For example, dancing, embroidering, carving or reading aloud.
School Parties
Every line gets to throw a party for their peers and teachers. It is a great opportunity for creativity. Get ready for the festivities, inspired menu, and imaginative entertainment. We've had it all from Hawaiian themed common rooms to disco dances in the basement!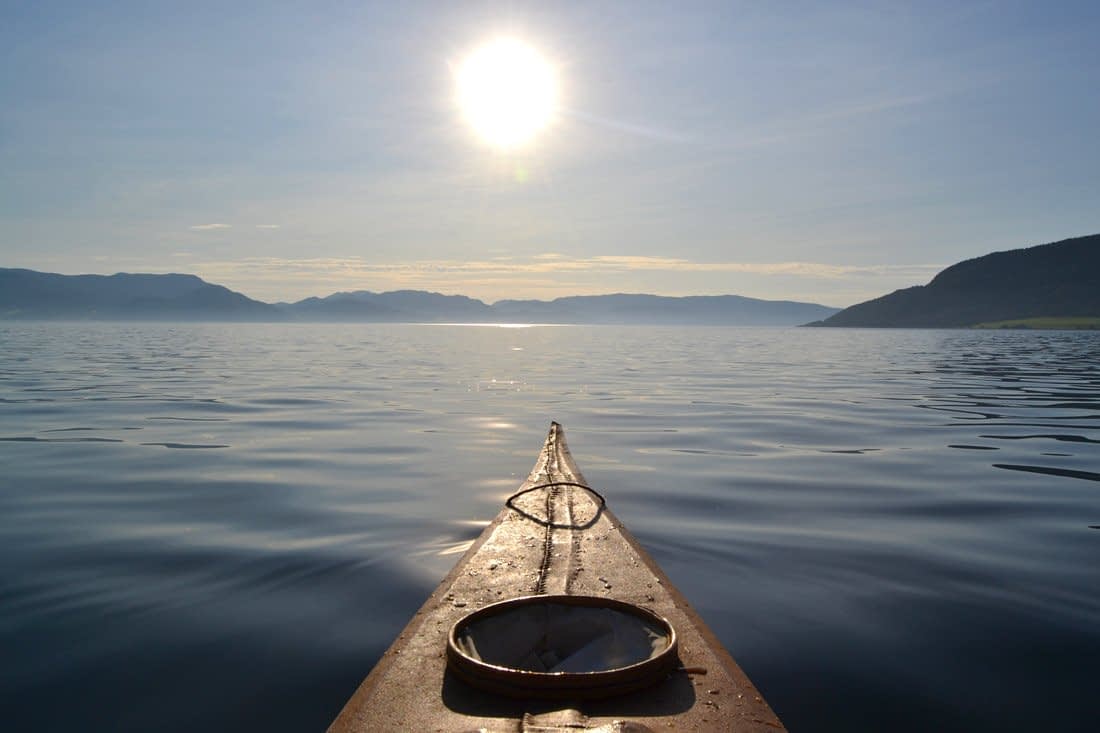 Dormitories
All our students live in the dorms, and most live in double rooms. It's a wonderful way to get to know your fellow students and share the little moments in life with them. We also have dorms in two houses behind the main building.
Kitchen Duty
All of our meals are served in the dining hall. We have a talented kitchen staff which make healthy and hearty meals from local ingredients. One week of the school year, you will have kitchen duty with some fellow students. The task includes setting the table and helping with dishes. Here, students take an active role in tasks and keeping the school tidy.
Holidays
The dorms are closed during fall, Christmas, and Easter holidays. It is possible to arrange staying at the farm during the holidays, but you'll be expected to earn your keep!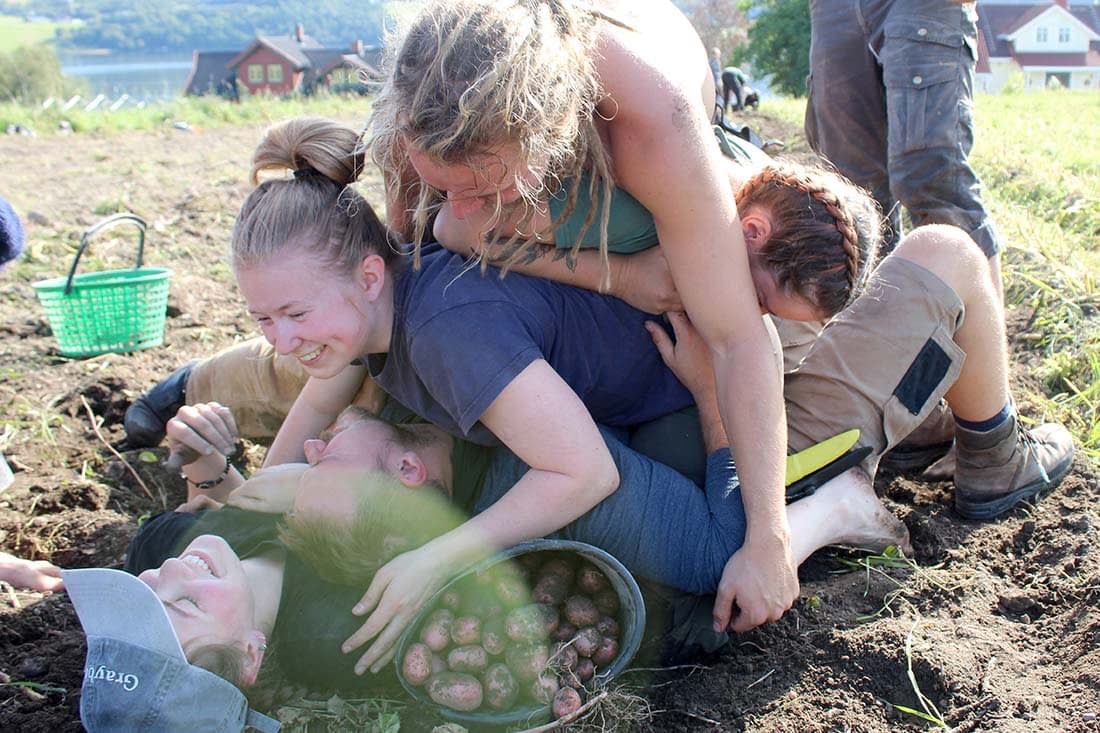 International Community
Our student community is often culturally diverse. We have had students from all over the world. For example, Denmark, Sweden, England, Scotland, USA, Canada, Germany, Netherlands, Australia, Estonia, Slovakia, Japan and France!
Age Requirement
Most of our students are between 18 and 28 years old. We have a minimum age requirement of 18 but no other age restrictions!
Second Year Students
Many students choose to attend our school for a second year, either as a student or as a teacher's assistant.
Language
Classes are held in Norwegian, but all our teachers speak English as a second language and will explain in English when necessary. We do, however, expect you to try to learn Norwegian.
Students who are new to the Norwegian language will receive support and guidance with language learning.
An information letter about language learning and communication at school will be sent out to future students who require assistance with Norwegian. Enclosed is an explanation of the language class structure and some tips regarding study material.
We encourage all language learners to channel their excitement for the fall into practicing Norwegian as much as possible!
Read more about Fosen Folk School