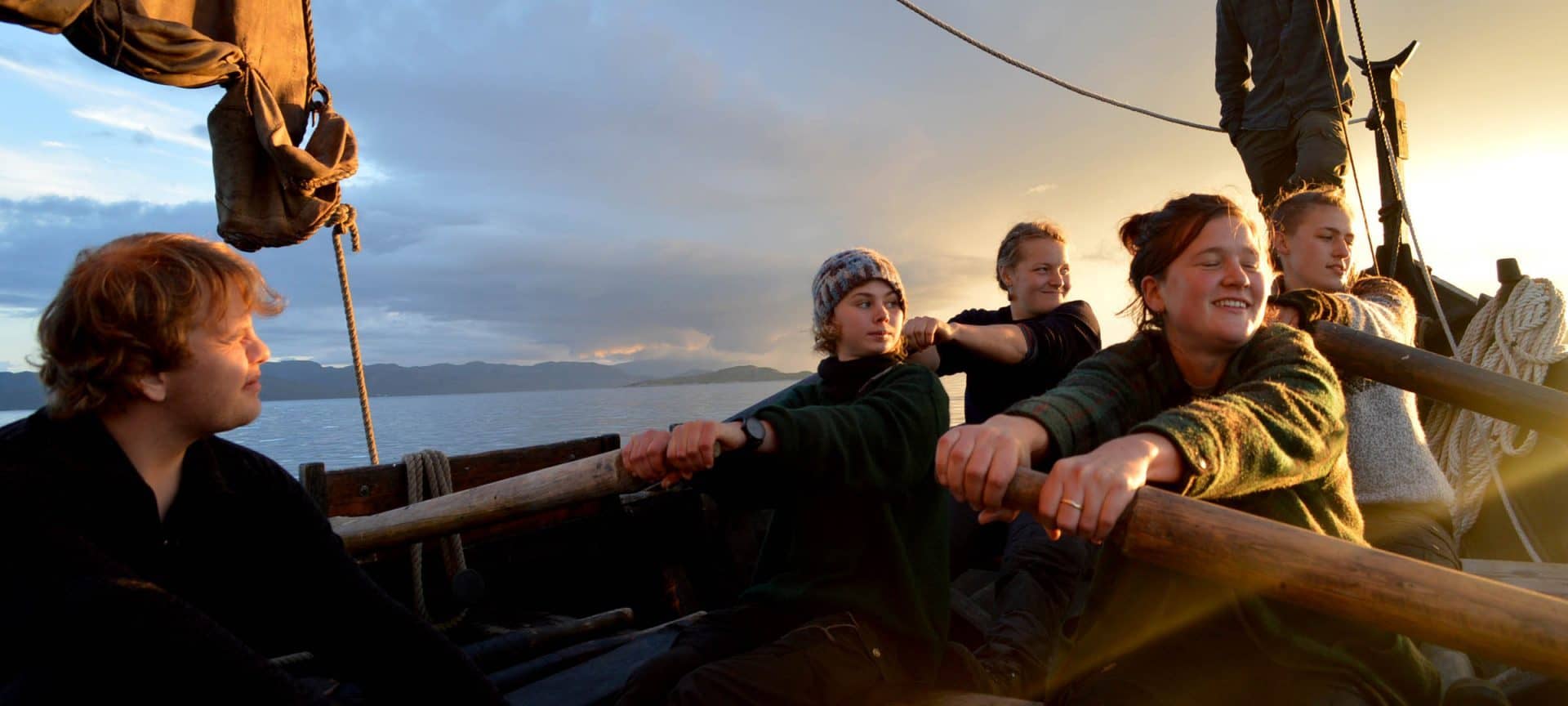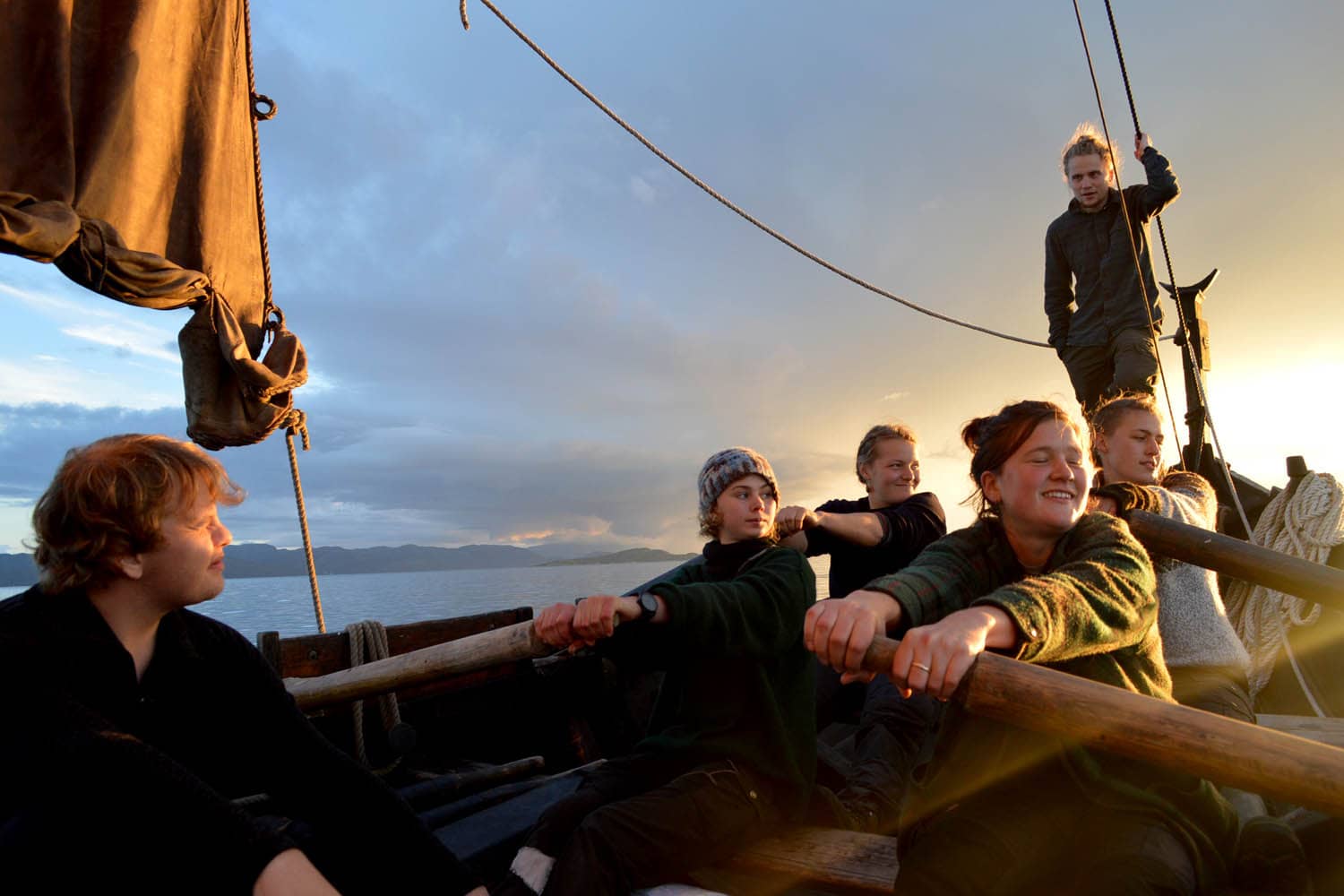 ADVENTURES ALONG THE NORWEGIAN COAST
Brave the elements in an open square-rig ship, discovering the Norwegian coastline and making landfall on an unknown island. Expedition Lofoten- 740 nautical miles in an open boat- an experience you will never forget.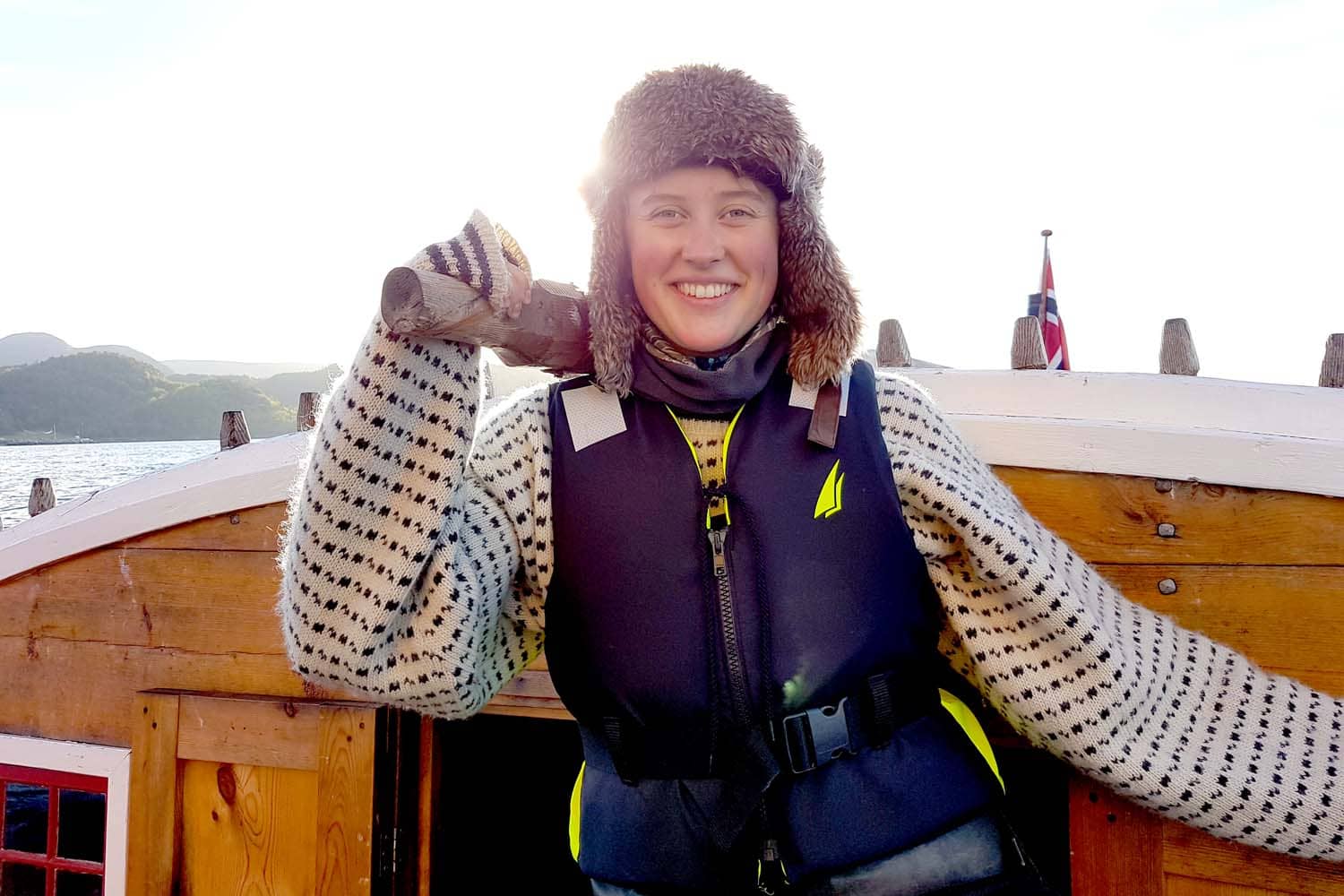 Learn to sail the traditional wooden boats of Norway along Trøndelags storied coast. Navigate between islets and skerries, rowing as the sun sets behind you, or make headway with the wind at your back.
In an open sailing ship there's always new challenges to test you, but in return you'll experience nature and the sea in a way many thought had died decades ago.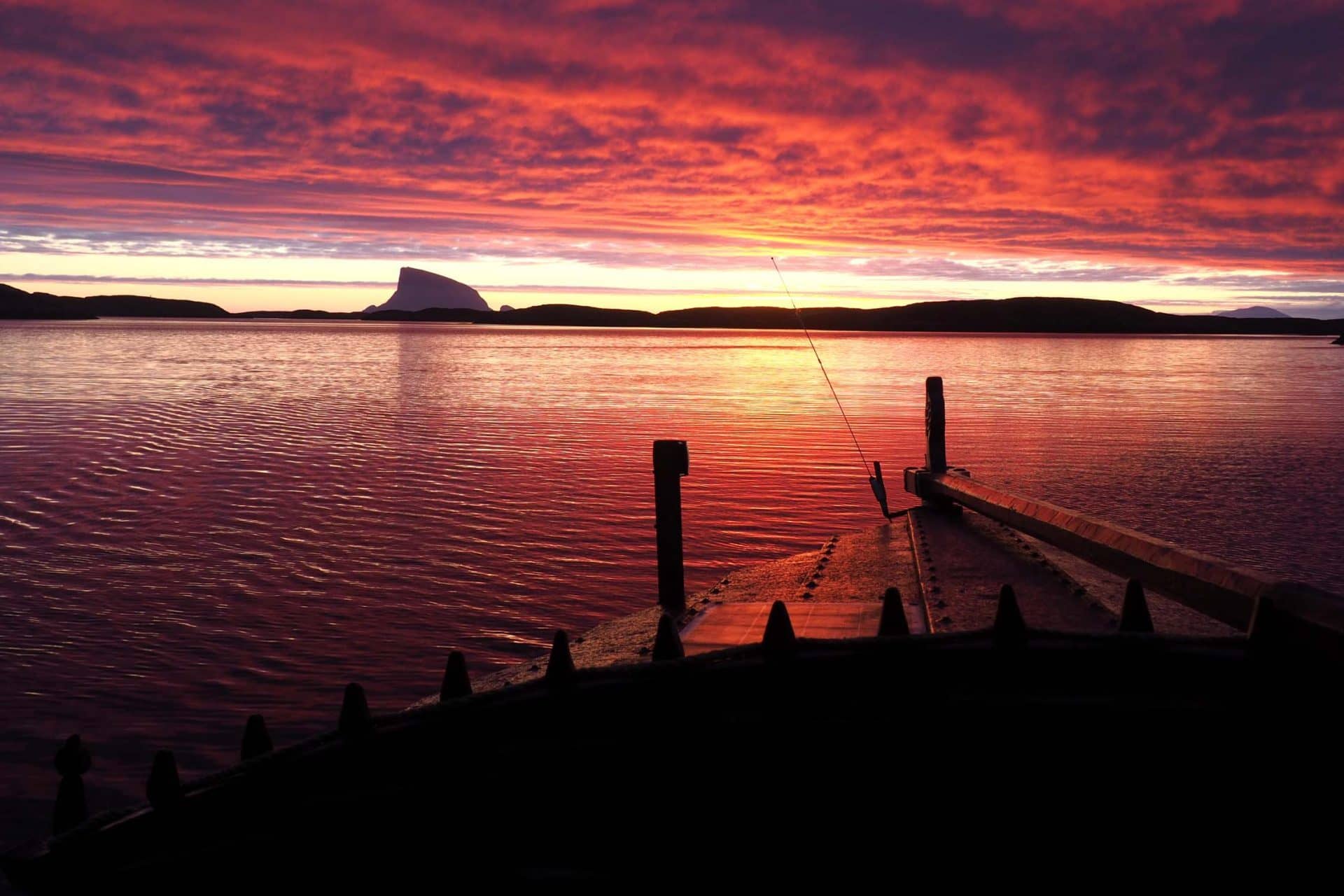 Traditional Åfjord boats
We have boats from 8 to 43 feet, all built at the school by our proud boatbuilders. While these are not Viking ships, no they are modern boats built in a living tradition that can be traced to the Vikings, they appear as if they were Viking ships, and use the same rigging as Viking ships once did.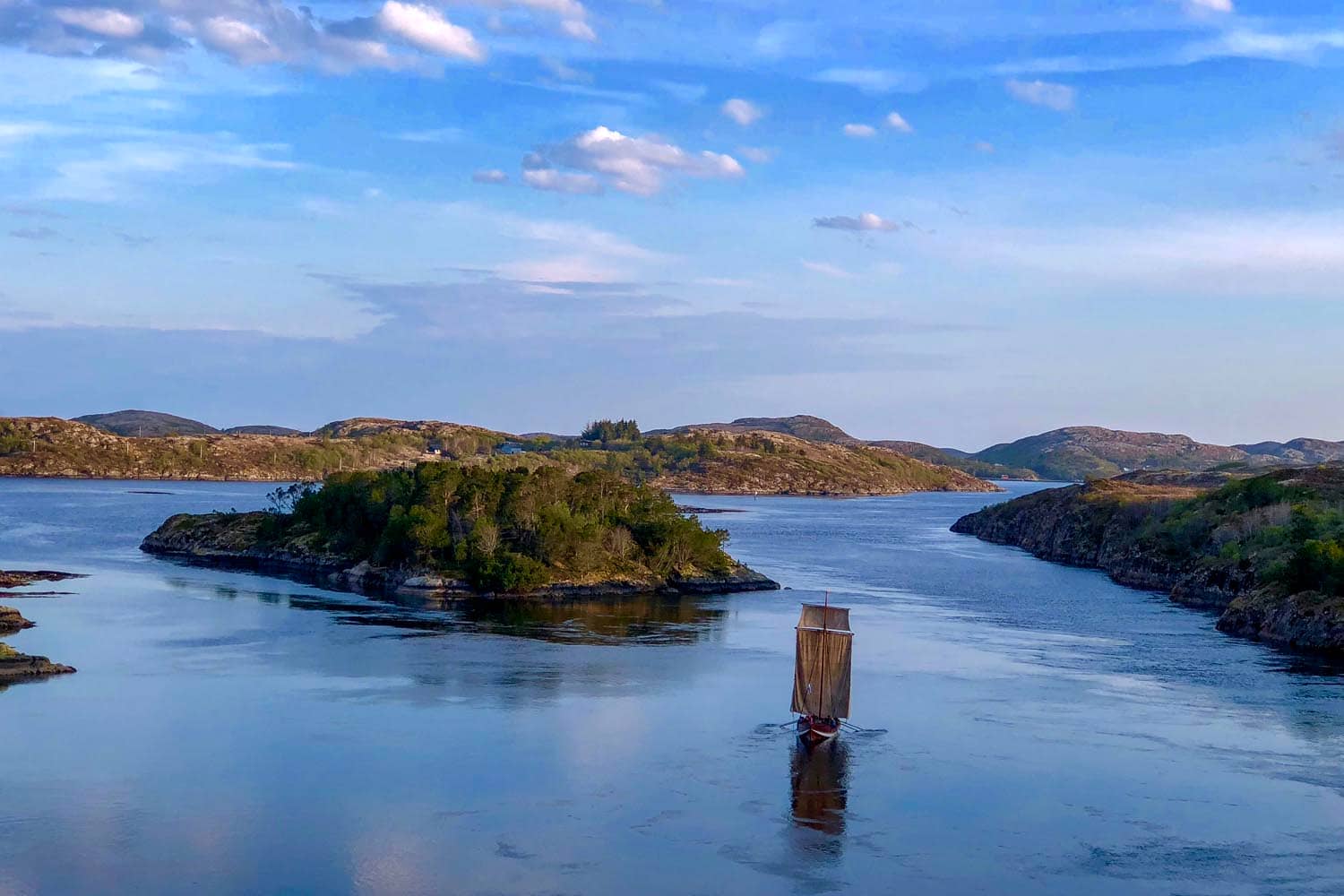 Expedition Lofoten
At the end of April, when the rest of the school is taking three weeks to work exclusivly on projects within their courses, we will be sailing due north, to Lofoten, in our femboering Skårungen, a 43 foot wooden boat.
In the course of three weeks we'll sail 740 nautical miles, round-trip, with only the help of the wind and our own ingenuity. Get ready for spectacular experiences of nature, peaceful night-watches, and many good moments on board. From night navigation over Folla, to island hopping around Helgeland, and bonfires on Røst.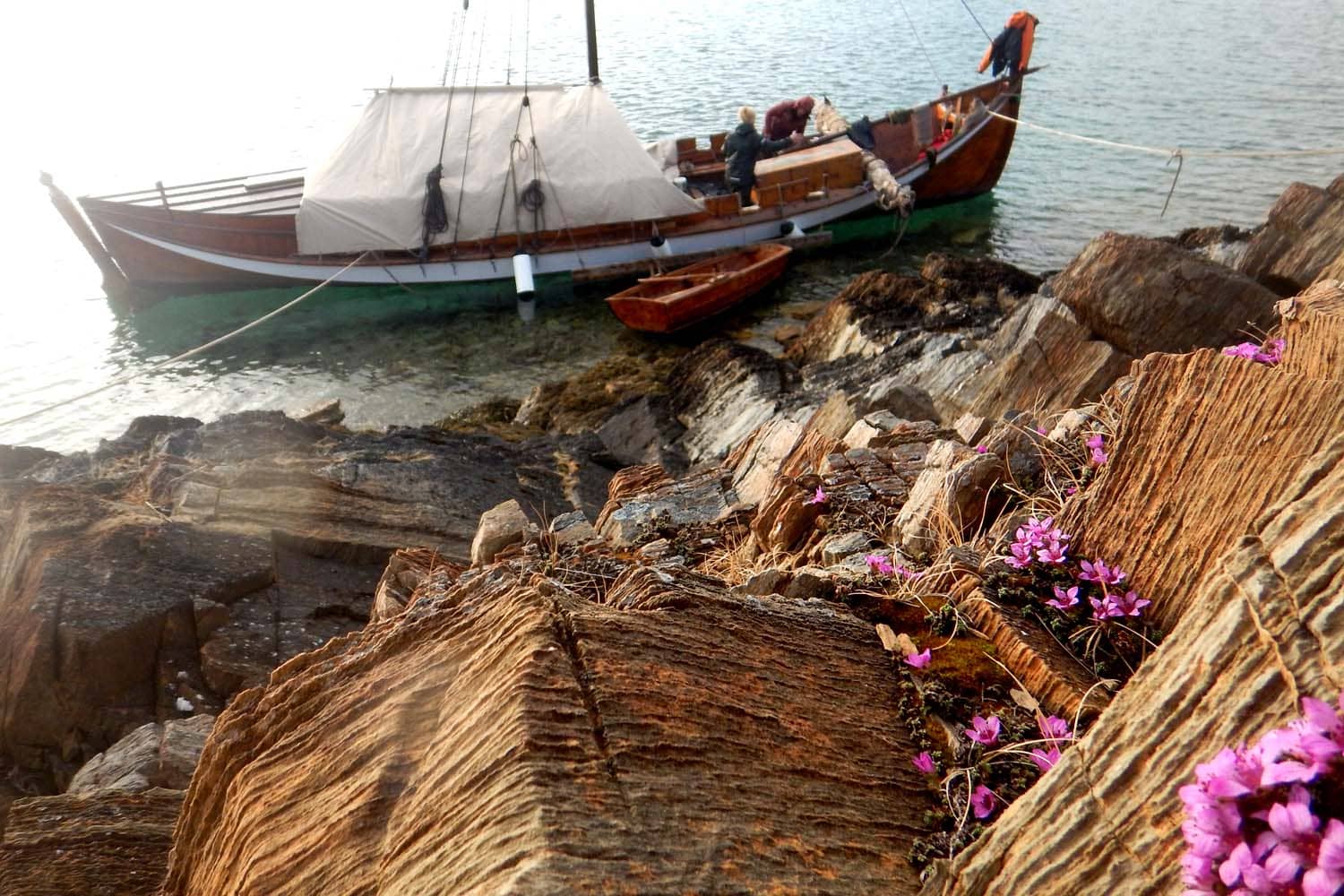 To lie in your sleepingbag, safe and warm, while rain whips the waves, and the night crew brings the ship safely to harbor, is to commune with those who sailed this coast a thousand years before, to meet those before you and feel what they felt.
It is as such too when you feel the wind at your back, and the warmth of the newly made coffee you drink before going out to your shift as night watch, the boat drifting along Helgeland's peaceful coast.
You can hear the voice of Kaneles whispering "Hold meg igjen, Kristaver" as you ply the waves of Vestfjord, and make for the Wall. You will learn, you will be exhausted, you will be challanged, and you will grow because of it. You will meet those who have sailed before you, feel the same cold, and hear the same winds howl that they once heard.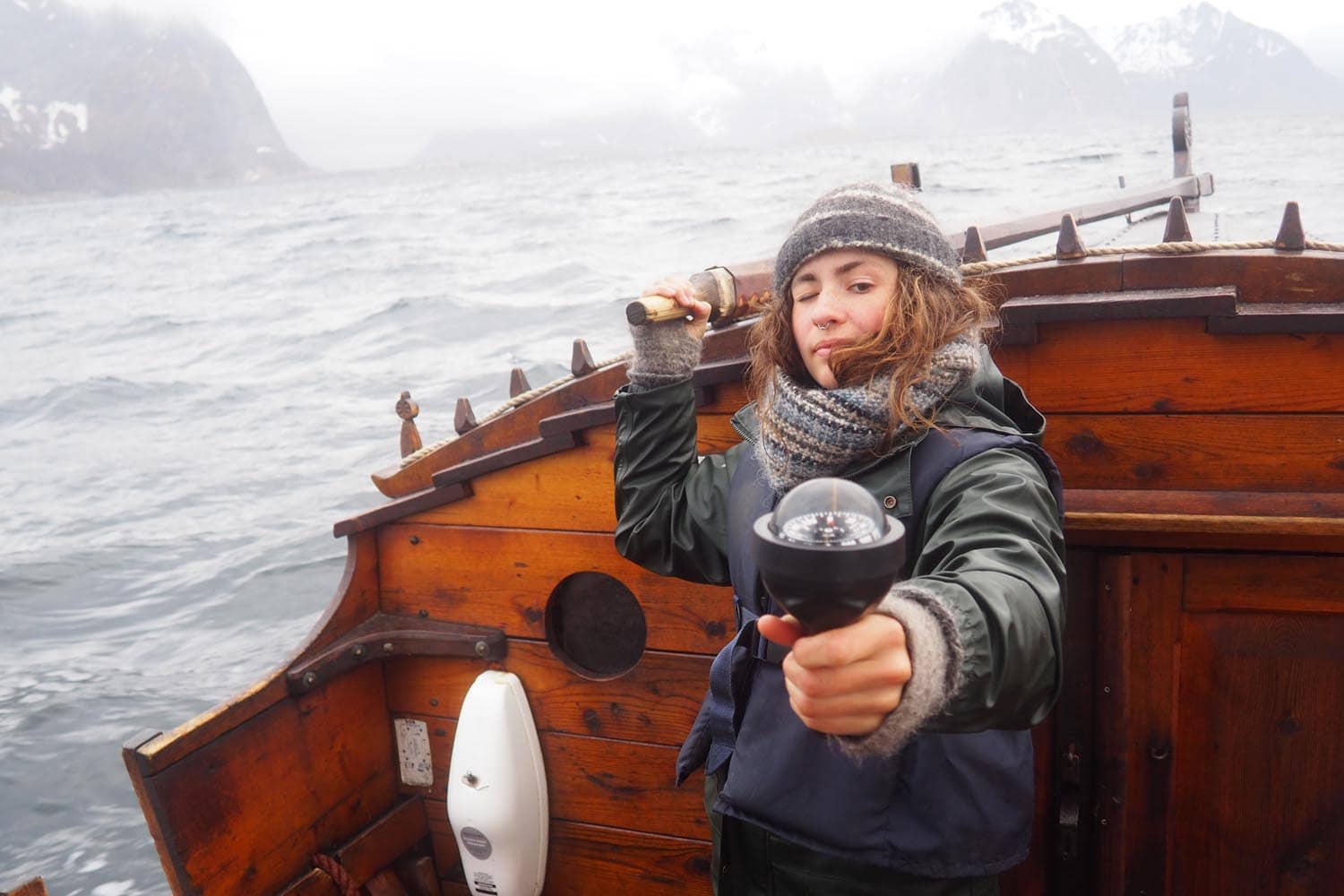 We have:
Boats big and small
Safe and secure waters for sailing these boats, with or without a teacher
Trøndelags beautiful archipelago
Fun and interesting weather patterns
A boat workshop, as well as ropemaking and sailsewing equipment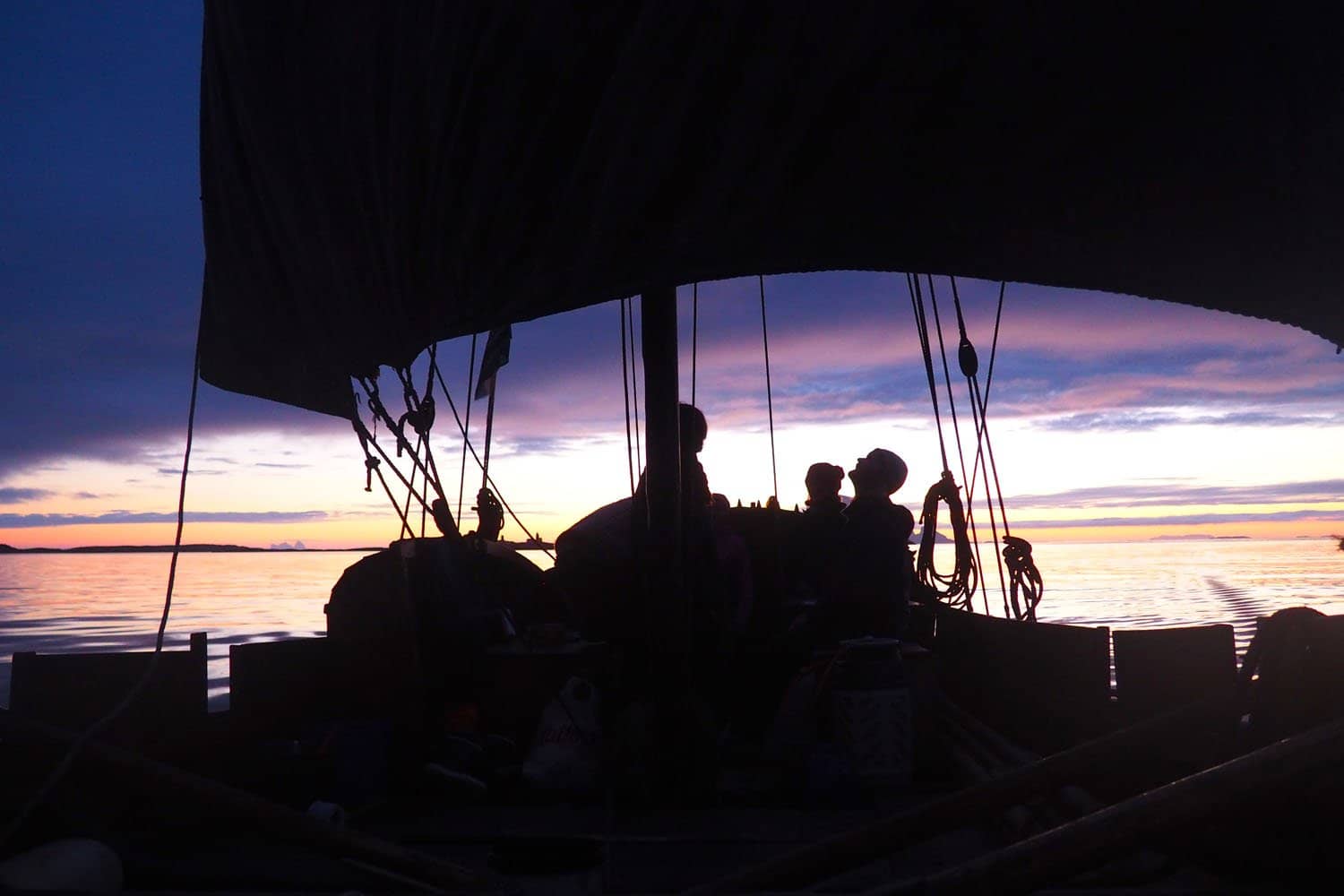 Could this be the course for you?
Do you like being outdoors? Do you want to experience an the norwegian coast in an authentic and spectacular way? If you want to learn how to sail traditional norwegian boats, exploring beautiful islands and seeing wildlife, then this is the course for you.
Our expectations of you
We expect students to be interrested in learning, ready to work hard, and creating a positive class environment.
Many of our students continue to sail traditional boats after their time at Fosen, around the world you'll find skippers and crewpeople who have experienced our sailing course. The Dragon Harald Fairhair, the Seastallion from Glendaloch, Saga Oseberg, and Lofotr are some examples.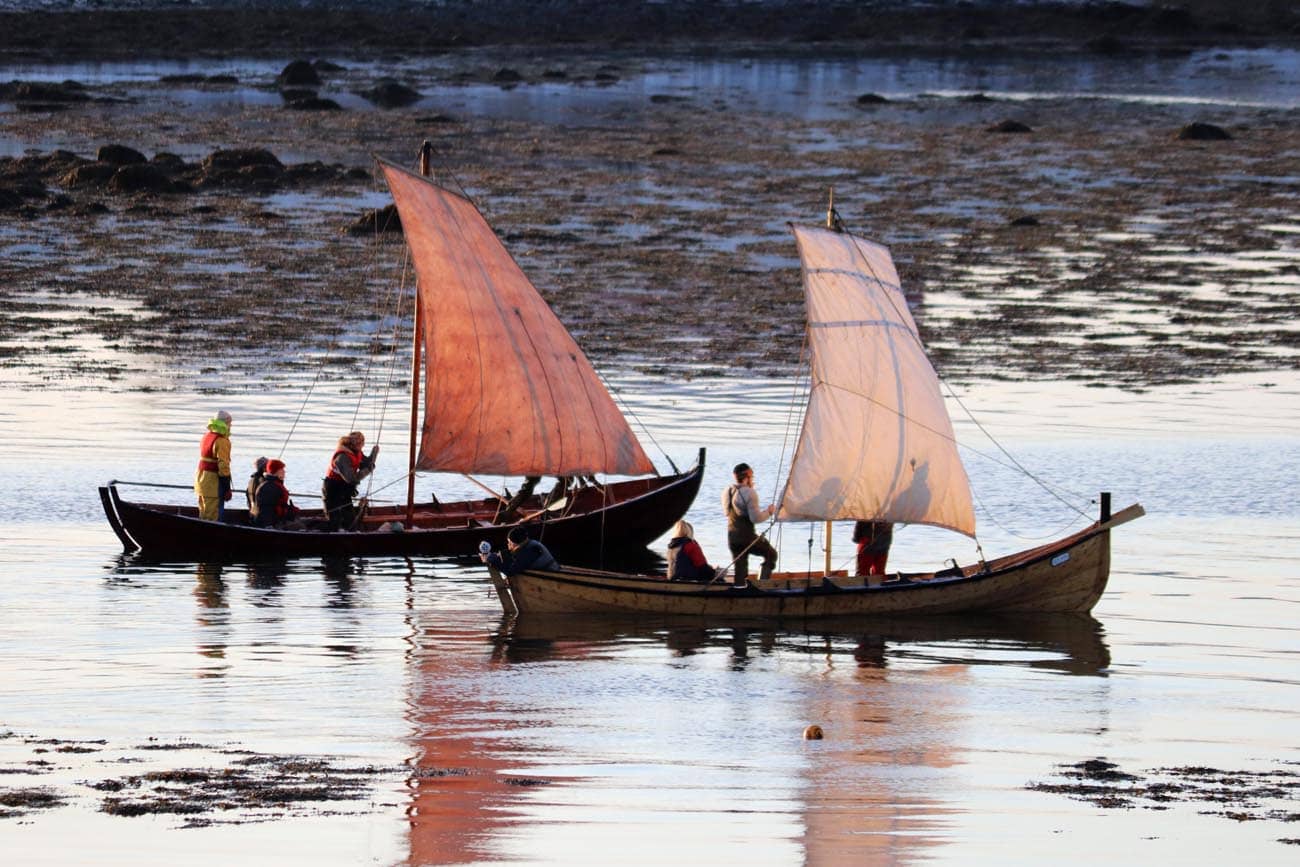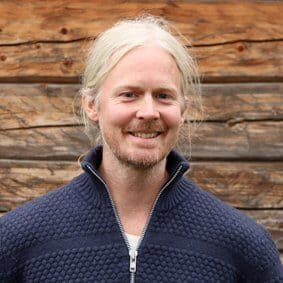 Sailing Teacher: Kjetil Sildnes
Kjetil is our playful and positive sailing instructor. He is always ready to brave the weather and catch the wind. He is a skilled sailor, fisher, and outdoor life instructor.
Kjetil is one of the world's best huggers and he is an incredible companion to have on a trip.
9 month course
This is a 9 month course, from late august until the end of may.
In addition to your course there are electives and collective courses. The electives on offer change every year, but some of the classics are: tanning of hides, sail making, chest making, outdoor life, forging, knife making, willow weaving, plant dyeing, traditional shoe making, sailing, and textile work.
Whole school classes can be presentations from guest teachers, group work projects, farmwork, even school trips!
Our average student is between 18 and 25 years old, but we also have older students. All students live in the school dorms, and organic food is included in the school fee.
Classes are held in Norwegian, but all our teachers speak English as a second language and will explain in English when necessary. We do, however, expect you to try to learn Norwegian.
Students who are new to the Norwegian language will receive support and guidance with language learning.
Feel free to contact us if you have any questions! [email protected]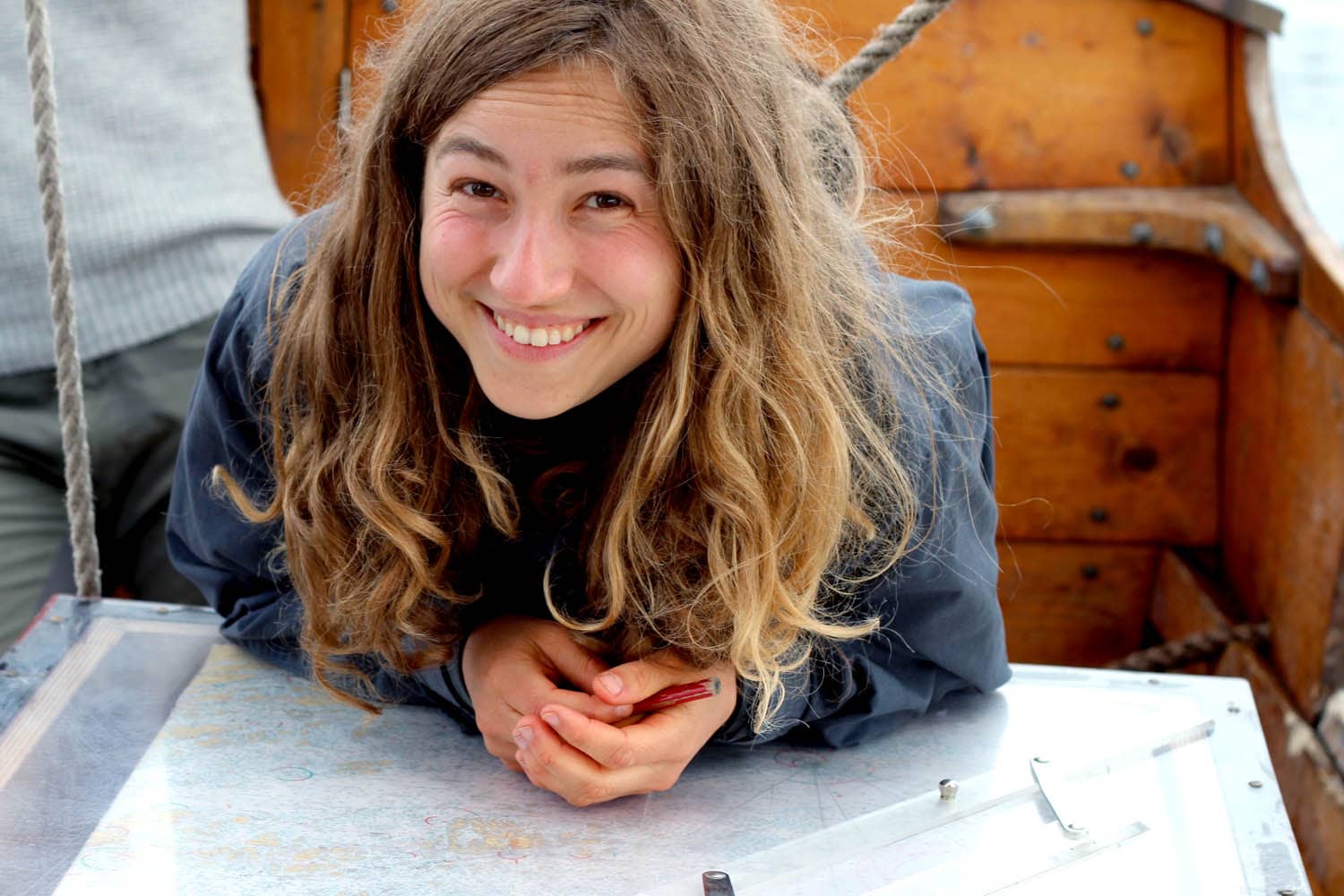 Read more about Fosen Folk School