Here you will recieve the foundational knowledge to do everything from picking wild herbs, fishing and sewing, to food preservation and wood working.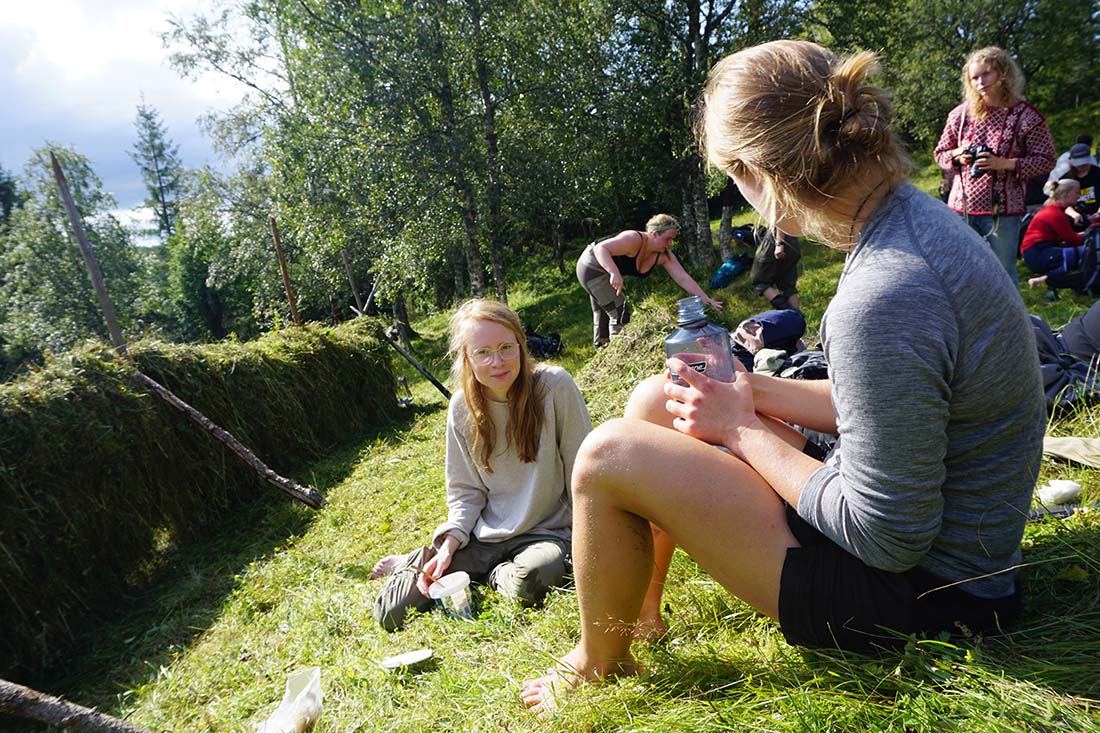 Learn what you need to be more self-sufficient; whether living in an apartment unit where you want to raise herbs in the windowsill, have a compost in the kitchen, sourdough starter in the fridge, and a "rootceller" on the veranda.
Or you live a bit closer to nature and want to forage in the woods for food or building material, or fish in the stream to catch your next meal. Then this is the course for you.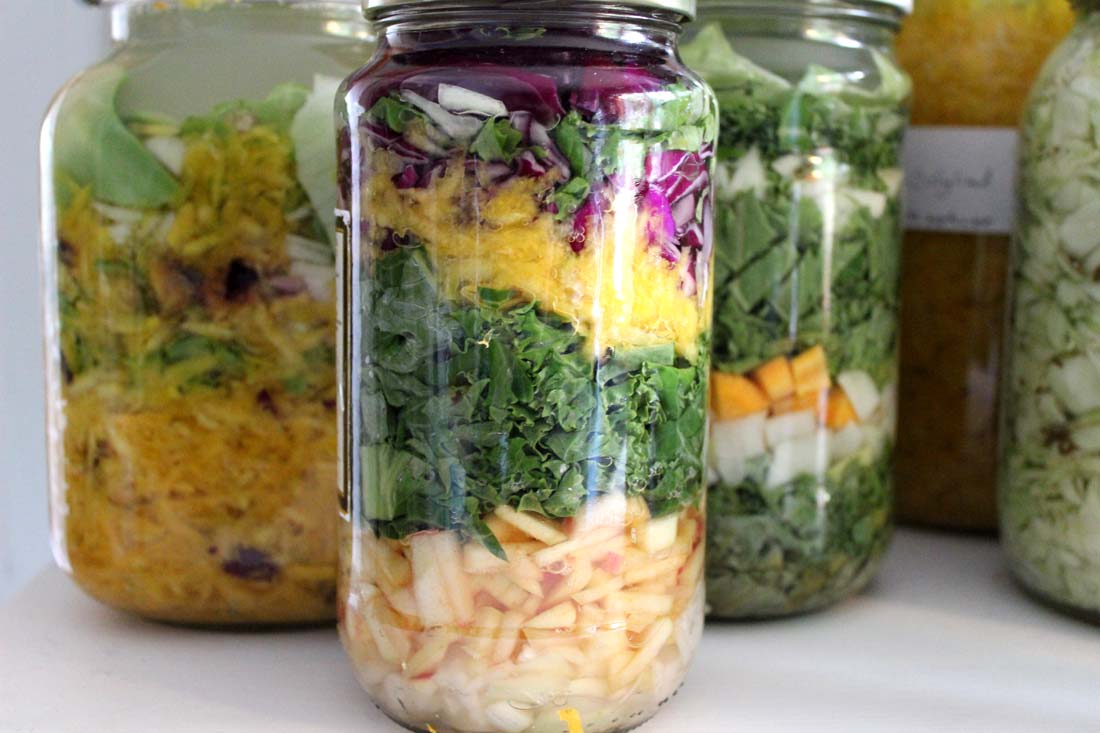 We will be out in the woods and foraging for what that season has to offer, and will learn about nature, wild edibles, trees, and weather. In fall and spring we'll find ourselves turning soil in the garden. Preserving fruit will be second nature, whether lactofermenting, drying, making cordials, or pickling you will learn what's best for whatever is in season.
Handcraft is a central aspect in this course. You will learn ways to craft with willow, wood and clay, repair things that break, or make something new out of something old.
The year could include:
Making our own fishing equipment, and fishing with it
Woodwork and bushcraft
Outdoor survival
Knowledge of materials, from wood to fabric
The use of various tools
Fermentation and preservation of food
Sewing clothes and making outdoor gear
Wild plants and herbs
Cultivation of vegetables, fruit, and berries. Organically and by permaculture
The care of farm animals such as pigs, hens, sheep, and horses
Forest work, such as felling of trees, and maintening a woodlot
Tanning hide to leather
Could this be the course for you?
Do you want to live more sustainably? Do you dream of creating an independent lifestyle? Gathering and growing? Making and reparing? Crafting and collecting skills?
This course follows the seasons and touches a wide range of subject areas.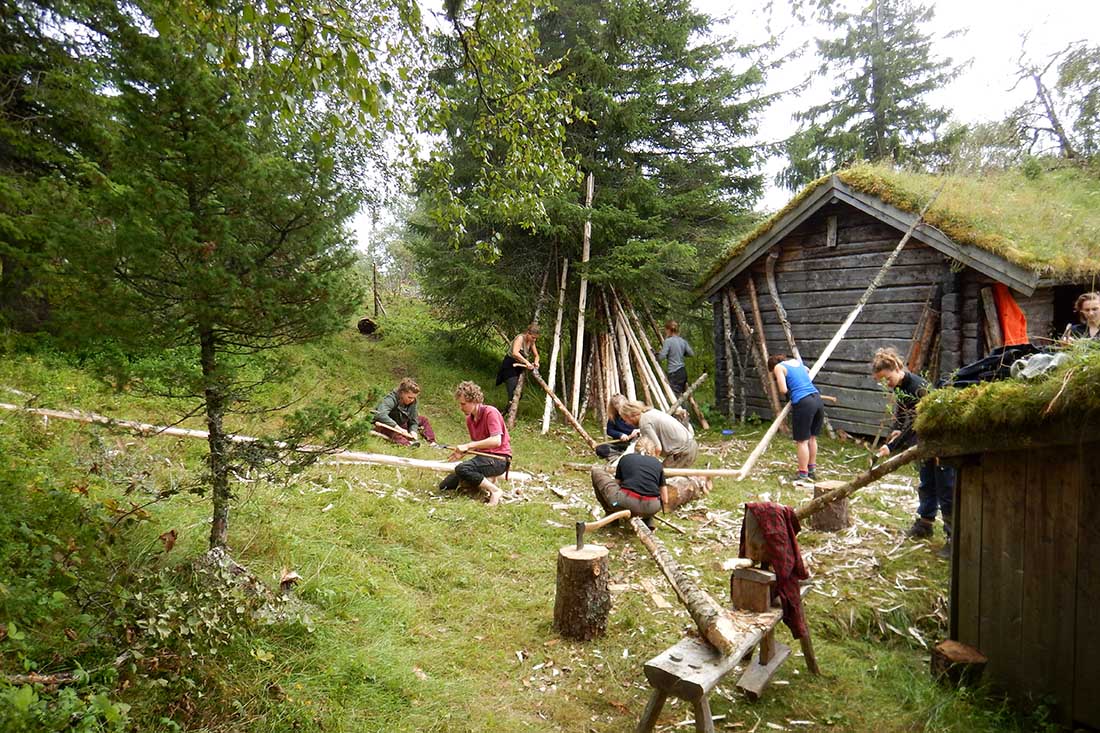 Our expectations of you
We expect students to be interrested in learning, ready to work hard, and creating a positive class environment.
Self-Sufficiency teachers:
Bjørn W. Wissing
Main teacher
Bjørn is a whimsical, warm-hearted character. He is always ready to guide students through the forests and share the hidden secrets of the landscape. He is known here as an enthusiastic storyteller and teacher.
Bjørn is a skilled outdoorsman and has endless knowledge about self-sufficiency techniques.
He is often decked out in handknit sweaters and a winning smile.
Marte Iren T. Bakken
Sewing, growing vegetables and preserving food.
Marte is multitalented. She is our deeply knowledgable master of sailmaking, food preservation specialist, and green-thumbed horticulture enthusiast.
Marte is also a skilled plant dyer, knitter, and textile crafter. She has strong roots in the culture and traditions of the school. Her long career here has seen her through many memorable sailing trips and adventures.  
9 month course
This is a 9 month course, from late august until the end of may. In addition to the chosen course, the year also consists of electives and school-wide activities like school trips, farm week etc.
Our average student is between 18 and 25 years old, but we also have older students. All students live in the school dorms, and organic food is included in the school fee.
Classes are held in Norwegian, but all our teachers speak English as a second language and will explain in English when necessary. We expect you to try to learn Norwegian, and we offer evening classes in Norwegian language and culture.
Feel free to contact us if you have any questions! kontor@fosen.fhs.no